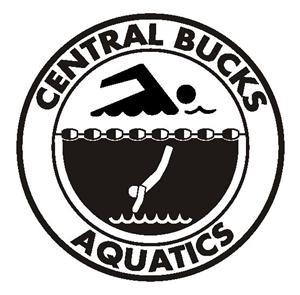 Central Bucks Aquatics Job Postings
Central Bucks Aquatics is looking for enthusiastic coaches, lesson instructions, and lifeguards!

USA Swimming Team (CBST-USAS) Assistant Swim Coaches: Central Bucks Swim Team, a Level 2 USA Swimming program, is looking for part-time coaches. Coaches are needed year-round for the Senior and Age Group programs. Number of hours is flexible - it could be anywhere from 6 to 16 hours per week of on-deck coaching, and the position could include coaching at meets on selected weekends. We are looking for enthusiastic individuals willing to fit into the CBST system while bringing their own ideas into the program. Hourly rate will be commensurate with experience. Please contact head coach, Stu Kukla at cbswimteam@gmail.com, with any questions about the position and your resume if interested. All inquiries about the position and submitted resumes will remain confidential.

Suburban Aquatic League Team (CBST-SAL) Assistant Swim and Dive Coaches: Central Bucks Aquatics is seeking assistant coaches for its club swim and dive team programs which run October through early February. If you have swimming or diving experience and love working with kids, please contact Roberta Lichter, CB Aquatics Manager, at rlichter@cbsd.org.

Student Swim Lesson Instructors and Lifeguards: Central Bucks Aquatics is seeking students aged 14 and over to teach group swim lessons and serve as lifeguards at various functions (primarily swim lessons and swim meets). Lifeguards must have current certification. Training will be provided for lesson instructors. Please contact Roberta Lichter, CB Aquatics Manager at rlichter@cbsd.org.