Welcome
This website will be the content hub for information as the district continues its future planning efforts. As we build this resource, you will find links for frequently asked questions, presentations, archived communications, timelines, and more. Your feedback and questions are always welcome! Complete this online form to submit questions and comments, or simply send an email to information@cbsd.org. Your question will be promptly reviewed and responded to and/or featured here on our website. Thank you for your support!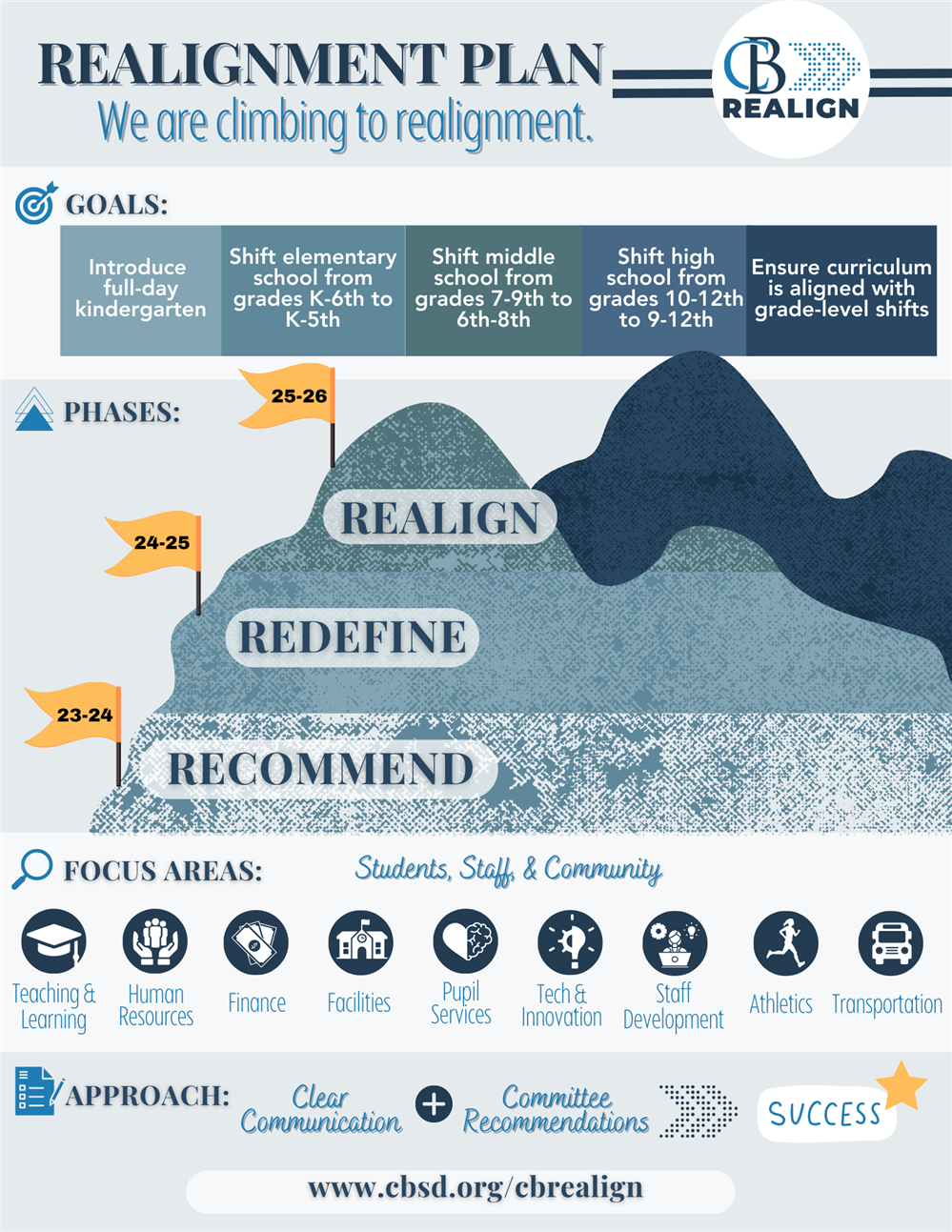 Most Recent Updates
A Letter from Superintendent Abram M. Lucabaugh, Ed.D.

Dear Central Bucks Community,

At last evening's demographic study update, three significant recommendations were presented to our community, all projected for implementation in the 2025-2026 school year:

Grade level realignment (elementary school K-5, middle school 6-8, high school 9-12)

Keeping all 23 schools open (Linden will not close)

Implementation of a full-day kindergarten program

We are confident these recommendations will enable our district to deliver a premier educational experience by increasing access, opportunity, and choice for our nearly 18,000 students. As we move toward the start of the 2025-2026 school year, we will continue to provide regular updates, including timelines, supporting research, and opportunities for stakeholder input. View last evening's presentation and submit questions and feedback here on our website.

We are incredibly excited for what these systemic changes will mean for our students and families, and we thank you for your continued support of our district.

Sincerely,

Abram M. Lucabaugh, Ed.D.
Superintendent

---

April 27, 2023 Demographics Study Evening Presentation

Demographics Presentation April 27 from Central Bucks School District on Vimeo.

Download PowerPoint presentation here.