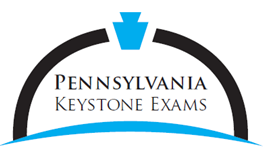 Keystone Exam Information
The Keystone Exams are end-of-course assessments designed to evaluate proficiency in academic content. Beginning with the Class of 2019, students must demonstrate proficiency on the Algebra 1, Literature, and Biology Keystone Exams to graduate. Students will be offered multiple opportunities to take the Keystones throughout their high school careers until they demonstrate proficiency.
Spring Wave - Keystone Exam Dates 2016-17
Literature : Monday 5/15 & Tuesday, 5/16 - Blocks 1 & 3; Wednesday, 5/17 & Thursday, 5/18 - Blocks 2 & 4
Biology & Algebra I: Friday, 5/19 & Monday, 5/22 - Blocks 1 & 3; Tuesday, 5/23 & Wednesday, 5/24 - Block 2 & 4
Remediation for Non-Proficient Retesters:
Our goal is to support each student as he/she works toward demonstrating proficiency in the academic standards assessed on the Keystone exams. To assist you toward that endeavor, CB East has the following resources available:
Test review sessions scheduled as follows (optional but strongly suggested):
Literature – Thursday, May 4th and Tuesday, May 9th @ 2:40 in A207
Biology – Wednesday, May 10th and Wednesday, May 17th at 2:40 in C108
Algebra I – Tuesday, May 2nd and Thursday, May 11th @ 2:40 in A210
Access to Study Island - This interactive, on-line study program was specifically designed to help you prepare for the keystone test. See below for directions.
Download the free App Pennsylvania Learns from iTunes. This is a resource created by area school districts to help students remediate for each of the Keystone Exams. Check it out...http://www.pdesas.org/
Each content area also has resources on the CB Internet.
Study Island Directions
Navigate to: http://www.studyisland.com/
Login:

USERNAME: FirstnameLastname.cbsd
Password: 1234 (you will be prompted to change your password the first time you log in)
Click on the Keystone content area being retested along the top header
Click Subject (Keystone you are retesting)
You are now in the tutorial program. You must complete the pretest before you can move through the tutorials. They will be specifically geared toward your learning needs.
Please visit the PDE SAS website for more information