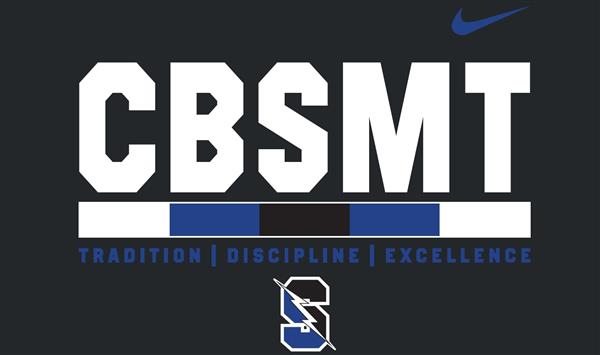 The Marching Titans is a group of 90 students that proudly performs for Central Bucks High School South and its community. Comprised of students in 9th-12th grade the Marching Titans combines students from CB South, Unami Middle School, and Tamanend Middle School to create one performing ensemble.

Since their inception in the fall of 2004, the Marching Titans have been recognized for their level of performance and excellence. Winning 5 Pennsylvania State Championships, and caption awards at the State and National level, the Marching Titans represent the pride of CB South. Visit the bands website at www.cbsd.org/southband for more information on the Marching Titans and all the bands at CB South.

The Marching Titans are under the direction of Brian Cox and Nicholas Sowden. Wind staff is led by Chris Cropper and assisted by Luis Aguilar, and Zach Walter. Visual Staff is led by Sharbel Skaff and assisted by Adam Germ, Logan Davis, Liz Hartner, and Brendan Hartner Percussion instruction is by Cody McDonald, Jordan Steel, Weston Carpenter, and Caitlin Scanlan. Color Guard design and instruction are by Aaryn Clerk and Debbie Grove. Drill design by Sharbel Skaff.