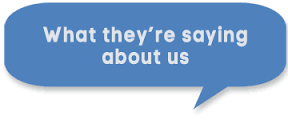 ...wanted to send a BIG THANK YOU! We had a blast last night and the show was absolutely fantastic!!! Congrats and thank you again for all your awesome support!!!!!!

---

I just wanted to thank you and let you know how honored I was to be a part of your amazing philanthropy this weekend. You guys put in a ridiculous amount of heart and soul into this each year. I wish other districts in the area (including mine) would see how special this is to the community and the students. For all of you to facilitate something like this each year makes you stand out as one of the best music programs in the country. Most importantly, you give back that gift of music to everyone. The reason we all do this is to have fun. You guys make fun. Sometimes that gets lost in our everyday lives with work, stress, kids, families......

---

Once again, the VH1 concert was the best ticket to have this weekend. It is inspiring to be part of such a passionate, joyous, and rocking event. We are so truly lucky to have the most talented group of musicians to help inspire our students. Not only are you an inspiration for their music aspirations, but you continue to prove it is important to stand up and sing to help kids who might not have the same resources. I watched my boys all through the concert. Their eyes were mesmerized on the talent on stage. I can't wait to see how your influence plays out in their lives. Thanks, again, for all that you do for the students of CB.

---

Thanks so much for giving the kids this experience...

Thanks for doing it for all of us. It is a highlight every year for me.

---

I wanted to thank and commend you for all you do to share your love of music with our students and community all year. You are a model of service leadership for all of us in the CB community. Your performances at the VH1 Save the Music Concert were amazing both musically and comically (and yes, I realize that my cowbell debut landed more on the comical side J). Bravo and thank you.

---

I feel SO lucky to be able to make music with such amazingly talented musicians as yourselves every year. You guys rock! Thank you all so much for making this year a blast! Joel, Jim, Ian & Jen(s) - Thank you so much for all of your efforts to make this come together. I am in awe of your energy, creativity, and sheer brilliance. Can't wait til next year!

---

ON BEHALF OF ALL OF US.....