Though just eight years old (almost nine – he pointed out)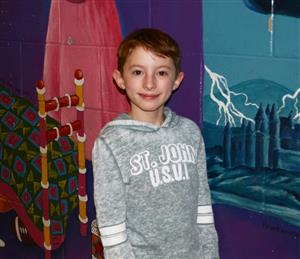 Ethan Ross has a passion that he dedicates his time and energy to – and his talent has not gone unnoticed! Ethan is a third-grade student at Titus Elementary School who loves to dance – more specifically, ballet – and he will perform in The Philadelphia Ballet's presentation of George Balanchine's The Nutcracker at the Academy of Music in Philadelphia.
Ethan explained that he began dancing at the tender age of five, and immediately was drawn to the beautiful music and movement of ballet. "Ballet makes me feel free," Ethan explains, "The music is so nice, and it focuses me…plus it's fun."
Ethan studies at the Metropolitan Ballet Academy in Jenkintown, and while he is engaged in rehearsals five days per week for The Nutcracker now, his practice schedule usually has him in class twice per week. It's a lot of work, but he enjoys it very much. Ethan described his classes as challenging, but rewarding, "It's hard work, and even though I'm tired when I'm done, I have so much fun during class."
His recalls that his mother presented the opportunity to audition for this most treasured performance of the Philadelphia ballet season, "I knew right away that I wanted to try," he said. Now, he will take the stage as "Fritz" in the oldest opera house in the country, Philadelphia's Academy of Music. When asked what he recalls from the first time he entered the Academy, Ethan recalls being amazed at the sheer size of the audience space, and "The big chandelier!" The Nutcracker was the first ballet Ethan saw, when he was five. "I liked the dance," he remembers, "I though they looked so good, so professional," and he was hooked.
Ethan's first performance was this past Friday, and when we met, he talked about feeling a mix of nervousness and excitement, but he was also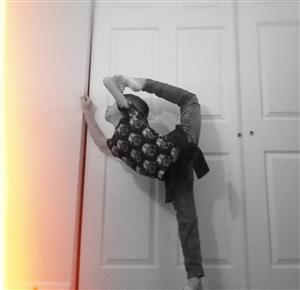 thrilled that he would have friends in the audience, "I'm less nervous knowing they are there and supporting me." Ethan's Titus family is certainly proud of him, and he enjoys being a student there…his favorite subject is math, "The world and pretty much everything is math, you can always find math in something."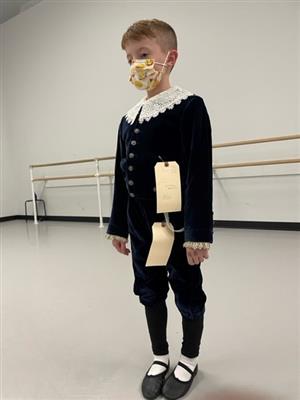 It's clear Ethan is delighted by this amazing opportunity, but he understands a bit of what it took to get here. His advice for others who may want to follow a similar path is simple, "Train and work hard," he said. He plans to continue to do just that, having set an even loftier goal, "I would like to continue to perform and someday become a professional ballet dancer."
"I need to keep working, keep dreaming, and trying hard," he added. Good advice for anyone.
If you'd like to see Ethan perform as Fritz (his remaining performances are 12/27 at 12 & 5 p.m., 12/28 at 2 p.m., and 12/29 at 12 & 5 p.m.), visit The Philadelphia Ballet's website to learn more. Ethan would suggest you check out one of his favorite parts of the show, the costumes. "They are interesting, since it's set in the past," he said, "My friend's costume has 32 buttons!"
#CBSDPROUD of you Ethan, keep dreaming!