CB Students Paired with Mentors for Business Simulation Event
The "Biz Sim" is a two-day event invites about 60 AP economics and business students from all three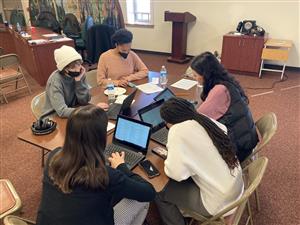 CBSD high schools to gather in a conference room with more than a dozen mentors. They manage a simulated for-profit student company, engaging in varied exercises and friendly competition.
Students practice the actual operation of their own business for the equivalent of three years (12 quarters) and compete to see which is most profitable for their "shareholders."
Facing all the decisions that real executives are confronted with, the students work alongside the various local business "mentors," who represent such varied fields as media, real estate, small business management, technology, banking, and non-profit - all volunteering to act as company advisors for the exercise. Sharing their knowledge and expertise, they help the students address the most significant issues facing business today – including the pandemic, supply chain interruptions, war, and inflation.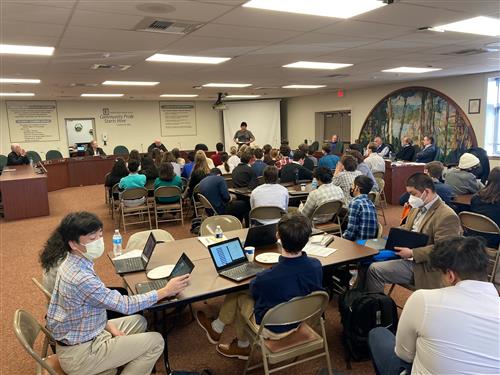 Scott Berger, Social Studies Supervisor, shared that the Biz Sim is a great way for students to apply their knowledge and skills from their economics and business courses to real world situations, "The students always enjoy getting to know students from the other high schools and we are so lucky to have this partnership with local businessmen and women who are so generous of their time and knowledge, the students love this experience!"