CB West - Most Recent Air Quality Test Results
Most Recent Air Quality Test Results - 3/29/21
---
Dear Central Bucks families,
As we communicated today, a fire occurred early this morning, October 25, 2020 at Central Bucks High School West. The fire was contained to one classroom; one adjacent room incurred water damage due to sprinkler deployment and significant smoke circulated throughout sections of the building. Thankfully, there were no injuries.
A professional restoration firm is now onsite performing the necessary cleaning and ventilation. For the safety and well-being of students and staff, CB West will be closed the week of October 26-30 while this work is completed. During this time, all instruction, both synchronous and asynchronous, will be delivered in a 100% virtual mode following the bell schedule in place since October 1st.
No one will be permitted to access the building during this time.
MBIT students (both AM & PM) will be transported to MBIT from CB West and back to CB West from MBIT. Students will need to secure transportation to CB West to board the MBIT bus.
Athletic practices and games will continue as planned; however, volleyball and cheerleading will be relocated. More details are forthcoming.
Meals for any interested students may be picked up at CB West beginning at 11 a.m., and will be available until 2 p.m. (Monday, Tuesday, Thursday, and Friday).
Any student who needs to pick up an essential item from the building should contact the school at 267-893-2500 and the district will make arrangements for its retrieval.
Central Bucks School District will continue to work to ensure that all students and staff will return to CB West safely as soon as possible. Updates will be provided as they become available.
Thank you for your patience and understanding in the wake of this incident.
Stay Well,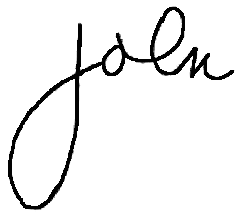 John J. Kopicki, Ed.D.
Superintendent of Schools
Abram M. Lucabaugh, Ed.D. Tim Donovan
Assistant Superintendent for Secondary Education Principal, CB West