The Holicong Hall of Fame is an award designated to recognize former Holicong students who have distinguished themselves in their chosen careers and in our community. The Hall of Fame will serve as inspiration and provide current Holicong students with positive role models. If you know of any former Holicong students that meet these criteria, please send the information to Mrs. Kleeman at dkleeman@cbsd.org
Inducted in June 2016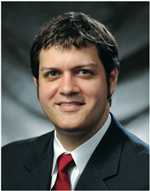 James L. Carey, MD, MPH
James L. Carey, MD, MPH is an Assistant Professor of Orthopaedic Surgery at the Perelman School of Medicine at the University of Pennsylvania. He is also the Director of the Penn Center for Advanced Cartilage Repair and Osteochondritis Dissecans Treatment.Dr. Carey attended Holicong from 1986 to 1989. He graduated from Central Bucks High School East in 1992. Dr. Carey majored in Biomedical Engineering and Electrical Engineering at Duke University. He attended the University Of Pennsylvania School Of Medicine and then completed his residency in Orthopedic Surgery at the Hospital of the University of Pennsylvania. He completed a Sports Medicine and Shoulder Surgery Fellowship at Vanderbilt University Medical Center, and he graduated from the Johns Hopkins Bloomberg School of Public Health with a Master of Public Health. Dr. Carey served as a Team Physician for Vanderbilt University, Belmont University, the Nashville Sounds Minor League Baseball Team, and the Nashville Predators National League Hockey team. After returning to Philadelphia in 2011, he served as Team Orthopedic Surgeon for the Philadelphia 76ers for one season. Now, he serves as a Team Physician for the University of Pennsylvania.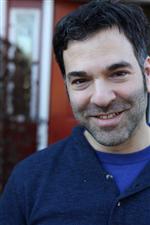 Steve Susco
Mr. Susco attended Holicong from 1984-87. He graduated from CB East in 1991. He attended Notre Dame and earned a triple major degrees. He won the regional Student Emmy that year from the Academy of Television and Sciences. He attended University of Southern California's school of Cinematic Arts. As a student, he sold his first screenplay, and won a Student Oscar for producing a short film. In the last twenty years, Stephen has developed over fifty film and TV projects. Four of his produced films have placed #1 at the U.S. box office. Two of his independent films (RED starring Brian Cox and HIGH SCHOOL with Adrien Brody and Michael Chiklis) have premiered at the prestigious Sundance Film Festival. His latest film, BEYOND THE REACH, was released in April of 2015.
Inducted in June 2014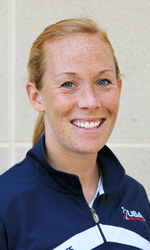 Lauren Crandall
Lauren attended Holicong from 1997-2000 and graduated from CB East in 2003. She attended Wake Forest University on a field hockey scholarship and was part of the team that won two National Championships. She majored in Communication with a minor in International Studies and graduated Magna Cum Laude in 2007. In 2005 Lauren made the Women's National Field Hockey Team where she continues to compete for her country. Lauren played in the 2008 Beijing Olympics and captained the team in the 2012 London Olympics.
Inducted in June 2013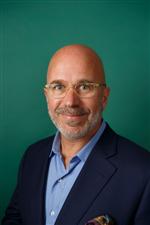 Michael Smerconish
Mr. Smerconish attended Holicong from 1975 to 1977. He graduated from Central Bucks West and Lehigh University where he was an advanceman for (then) Vice President George H.W. Bush. At age 29, he was appointed by President George H.W. Bush to a sub-cabinet level position. Michael Smerconish is the host of The Michael Smerconish Program on Sirius XM Radio, newspaper columnist, author and MSNBC contributor. Smerconish is the author of five books, two of them New York Times' best sellers. He donated all author proceeds from three of those manuscripts to charity. Prior to turning to broadcasting as a full-time endeavor, Mr. Smerconish practiced law for ten years in Philadelphia. He serves as an inspiration to our current students!
Inducted in June 2012
Meghan Pattyson Culmo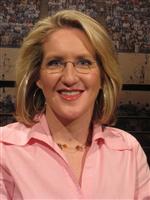 Meg was a Holicong student from 1983-85 and graduated from CB East. She attended the University of Connecticut where she played basketball and majored in communication sciences, graduating in 1992. Meg coached the UConn Ladies' Huskies for two years after graduation and left coaching after her team won the NCAA Championship in 1995. Meg then became a sports broadcaster covering WNBA games as well as college games. She is the host of the UConn coach show. She has also worked for ESPN and Lifetime channels. In addition to her TV life, she is a lobbyist in Hartford at the Connecticut Capitol. We applaud Meghan for her success, and know that she will serve as an inspiration to our students for years to come.
Inducted in June 2011
Molly Ephraim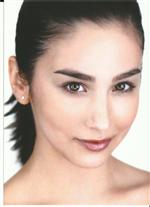 Molly is an actress who has appeared in films, on television and in Broadway, She is best known for playing the role of Wendy in the 2008 film College Road Trip, and the daughter, Ali, in Paranormal Activity 2 . Molly attended Holicong from 1997 through 2000, and began her stage career while a student here. She will appear as Mandy in the new ABC comedy Last Man Standing , with Tim Allen. We applaud Molly for her success, and know that she will serve as an inspiration to our students for years to come.
Inducted in June 2010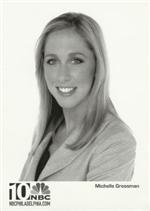 Michelle Transue Grossman
Mrs. Grossman attended Holicong from 1988 to 1990. She graduated from Central Bucks East and then attended Penn State University and Mississippi State University. Michelle furthered her education by following her dream to study meteorology. Michelle currently may be seen on Channel 10. Mrs. Grossman has visited Holicong several times to work with our seventh graders, and she serves as a positive role model. We applaud Michelle for her success