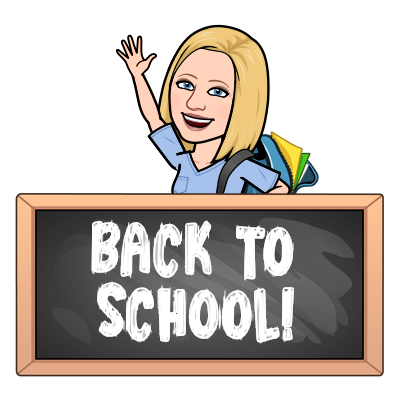 Attn: NEW students, 3rd & 6th grade families

ALL INCOMING STUDENTS (KINDERGARTEN OR ANY GRADE) MUST HAVE A PHYSICAL EXAM AND DENTAL EXAM

3RD GRADE STUDENTS MUST HAVE A DENTAL EXAM

6TH GRADE STUDENTS MUST HAVE A PHYSICAL EXAM

Exams are due by Oct. 15 and can be dated on or after Sept. 1, 2021

You may email them to tboyer@cbsd.org or fax to (267) 893-5809

Please send updated immunization records to tboyer@cbsd.org or fax to (267) 893-5809

Does your student need an inhaler, epi-pen, or daily medication while at school?

Please have the medication dispensing form completed and signed by you and your child's healthcare provider.

You can arrange a time prior to the return to school to drop off.

Things you can send in with your child

Chap Stick




Hand Lotion

Hand Sanitizer

Extra masks

Cough drops (not candy!!)
ANNUAL STUDENT INFORMATION UPDATE

The parent portal is now open for families to complete the Annual Student Information Update. The deadline to complete this form is September 30, 2022.

UPDATING THE INFORMATION IS CRITICAL. Unless the update is completed:

School nurses may NOT administer acetaminophen, antacids (Tums), antihistamines (Benadryl), or ibuprofen.

The school may not be able to reach you in an emergency if phone numbers or email addresses are not up to date.

You may miss school closing, early dismissal information, emails from classroom teachers, and MORE.

To update your information today, log in to your parent portal account at www.cbsd.org/parentportal. Once logged in, select, "More" on the menu, and click Annual Student Information Update. Instructional videos have been prepared to assist families in accessing and completing the update. Watch here: English| Spanish.

A waiver for the 2022-2023 laptop device fee (due for grades 3-7 and 10) or an accessory (charger, headphones, wireless mouse) credit of equivalent value will be awarded to 100 families randomly selected from among those who complete the update on or before August 29, 2022.

For more assistance you have any questions or would like help with this, please call or email Lori Rebstock at 267.893.5714/lrebstock@cbsd.org.

Thank you for taking the time to update this important information.
With field trips resuming, please pay close attention to the following: A nurse will not be available to administer medications on field trips. Parents must package medications at home and deliver them in person, directly to the child's teacher in a sealed envelope. Please write on the envelope your child's name, teacher, medication dosage and the time the medication needs to be given. Your child will be required to self-administer his/her medication under the supervision of the teacher.