CBSD Congratulates 2023 National Merit Scholarship Semifinalists and Commended Students
Central Bucks School District wishes to recognize the 18 CBSD students who achieved the distinct honor of being named semifinalists in the prestigious 2023 National Merit Scholarship Program.
These academically talented high school seniors have an opportunity to continue in the competition for some 7,500 National Merit Scholarship awards worth more than $32 million that will be offered next spring. To be considered for a Merit Scholarship award, semifinalists must fulfill several rigorous requirements to advance to the finalist level of the competition. About 90 percent of semifinalists are expected to attain finalist standing, and about half of the finalists will win a National Merit Scholarship, earning the Merit Scholar title. Semifinalists represent less than 1 percent of the nation's high school graduating seniors. They are the only participants who have an opportunity to advance in the competition for Merit Scholarship awards.
While they will not continue in the competition, approximately 34,000 Commended students are also recognized for their exceptional academic promise. Commended students placed among the top 50,000 scorers of more than 1.5 million students who entered the 2022 competition by taking the 2021 Preliminary SAT/National Merit Scholarship Qualifying Test (PSAT/NMSQT).
CBSD is proud of their significant achievements in working toward this prestigious award! The recognition they have achieved brings honor to their school communities and to the entire Central Bucks School District. They are:
Central Bucks East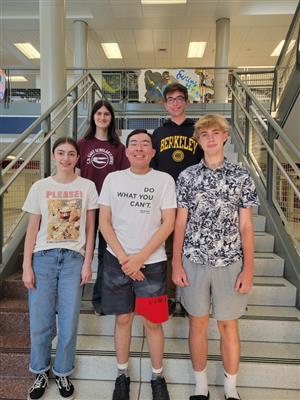 Semifinalists
Joshua Baker

Sonya Bates

Leah Loukedis

James Sexton

Francis Torres
Commended Students
Alan Bai

Joshua Baker

Sonya Bates

Thomas Cherry

Alisa Cufone

Kaitlyn Dooley

Nina Harris

Leah Loukedis

Chare Rajapakse

Alexander Robertson

Suraj Samudrala

James Sexton

Jackon Stahl

Dhaval Tantry

Francis Torres

Arielle Vinnikov

Charley Wan
---
Central Bucks South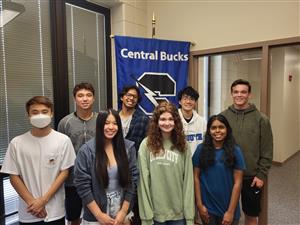 Semifinalists
Jaimin Fee

Katherine He

Benjamin Kim

Ethan Kim

Brian Schmidt

Akhil Sethukarthy

Claire Strobel

Namrata Sureddy
Commended Students
Thomas Dalessio

Sindhu Dasari

Carter Forman

Diya Hundiwala

Vibha Iyengar

Lilly Johannan

Annabelle Johnson

Soham Kakadia

Arunan Karthik

Mohammed Khan

Jonathan Kim

Joseph Lee

Jasmine Liu

Katie Liu

Heli Patel

Kosha Patel

Sophia Perdoncin

Shivani Pradeep

Kyle Pyano

Julia Pye

Varun Rao

Edward Song

Rishi Suresh

Abhinav Tondapu

Austin Zhang
---
Central Bucks West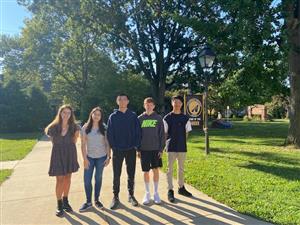 Semifinalists
Mila Acosta-Morales

Olivia M. Magalio

Ethan H. Maher

Lance Y. Xu

Jonathan T. Zhang
Commended Students
Dev Avadaria

Leo Burchell

Paige Burchell

Brianna Burchett

Owen Donaher

Elainnor Frisbie

Cayleigh Haag

Julian Kim

Ava Sasser

Griffin Smith