Dr. Alexis McGloin appointed Assistant superintendent for assessment, professional development, and educational services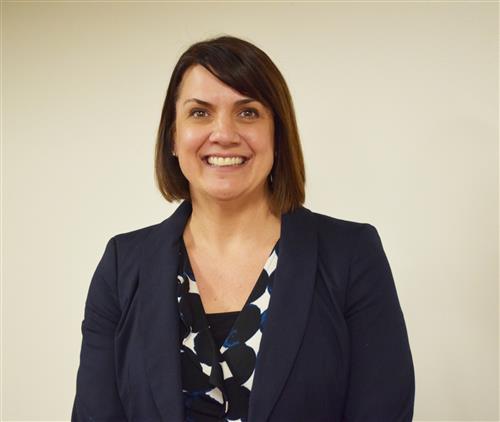 Dr. Alexis McGloin was appointed assistant superintendent for assessment, professional development, and educational services during the board's March 12 meeting.
Dr. McGloin, who will join the district on May 1, 2019, joins CBSD after serving as the superintendent of the Upper Perkiomen School District since January of 2015. During her tenure, the school district saw its graduation rate increase by 10%, increased high school advanced placement offerings, increased mental health supports including family and individual services in all schools, and saw the initiation a $56 million middle school project including grade reconfiguration and building renovation.
Dr. McGloin also oversaw the completion of a $1.9 million upgrade of the district's technology infrastructure, successfully implemented a one-to-one laptop initiative in grades six through twelve, and was instrumental in her district's conversion to new human resources and financial management software systems.
"You have hit a home run this evening by hiring Dr. McGloin," Superintendent Dr. John J. Kopicki said following Dr. McGloin's appointment by the board.
"She is first class in everything that she does…she is an outstanding educator, highly intelligent, highly self-motivated and she brings a plethora of skills to our school district that [will] make our team even stronger," he added.
She has also completed the Pennsylvania Department of Education's National Institute for School Leadership's Superintendent's Academy.
Prior to her service in Upper Perkiomen, she served as assistant superintendent and principal in the Penn Delco School District. She began her career as a chemistry and general science teacher in the West Side Area Vocational Technical Schools in Kingston, Pennsylvania.
She holds a Bachelor of Science degree in education from East Stroudsburg University, as well as a master's in education, and elementary and secondary principal certificate. Dr. McGloin holds a superintendent certificate from Temple University, where she earned her doctoral degree in 2009.