2018-2019 School Year News
CB West Teacher Brian Weaver Pens Classroom Activity for National Classroom Resource Guide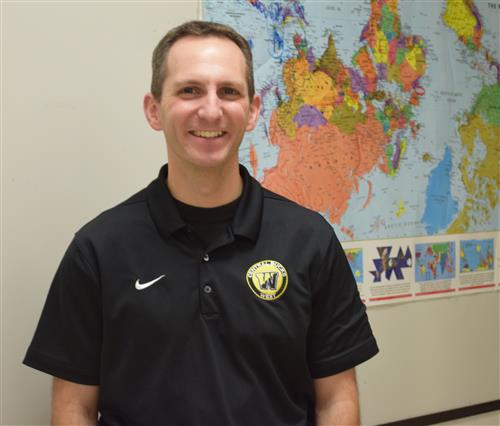 A classroom activity prepared by CB West Teacher Brian Weaver recently appeared in Herstory: Women in American History, a publication from National History Day®, sponsored by HISTORY®. Mr. Weaver created an activity about Marian Anderson, an African American opera singer who sang a famous concert on the steps of the Lincoln Memorial in 1939.
National History Day is proud to present Herstory: Women in American History. This resource, created by teachers, encourages fellow teachers to integrate the story of women into American history. In time for the one hundredth anniversary of suffrage, this work features the stories of women from colonial America through recent history, including those who fought for the vote.
The resource contains 20 classroom-ready activities based on primary sources that can be incorporated into American history and civics classrooms.
The women selected for this resource represent a range of accomplishments and diverse backgrounds. These activities can be easily integrated into classrooms and will provide an inspiration for students to pursue NHD research-based projects pertaining to women's history.
"We are proud to share this teacher-driven resource with teachers around the world," said National History Day Executive Director Dr. Cathy Gorn. "National History Day appreciates the contributions of our teachers and the various strategies they use to engage students and promote historical thinking skills in the classroom."