2018-2019 School Year News
Congratulations National Merit Scholarship Competition Finalists!
Congratulations to the 27 Central Bucks School District students recently recognized as finalists in the National Merit Scholarship Competition. These students were selected in part as a result of their performance on the Preliminary SAT/National Merit Scholarship Qualifying Test (PSAT/NMSQT). They will compete for one of 2,500 National Merit $2,500 Scholarships that will be awarded on a state representational basis.
Central Bucks East (pictured below) congratulates Connor Bates, Vivian Chen, Genevieve Craig, Molly Eron, Benjamin Power, Frederick Qiu, Nicholas Triantos, Natalie Wang, and Andrew Zhang.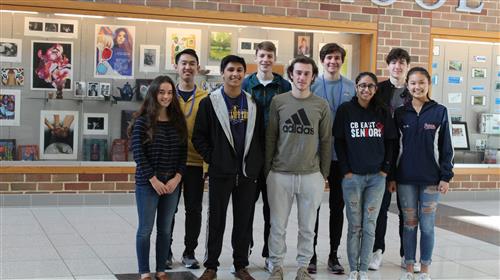 Central Bucks South (pictured below) congratulates Zachary Adnane, Miquel Briones, Yiqiu Liu, William Rong, Charan Santhirasegaran, Caleb Tsai, Ethan Wang, Kian Watkins, Joshua Yeoum, Joyce Yoon, and Cathy Zhuang.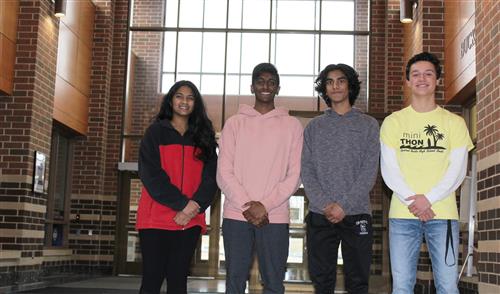 Central Bucks West (pictured below) congratulates Walker D. Anderson, Jason W. Chen, Maxwell H. Du, Christina Duan, Andrew N. Gillespie, John S. Murnen, and Nicholas E. Sidelinker.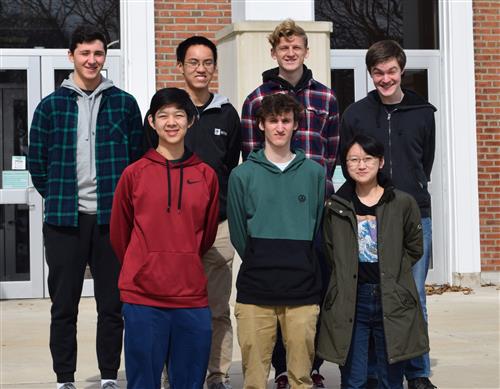 Of the more than one million National Merit Scholarship Program entrants, some 50,000 with the highest PSAT/NMSQT Selection Index scores qualify for recognition in the National Merit Scholarship Program.