2018-2019 School Year News
Inaugural Celebration of Our Schools!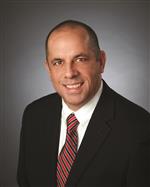 Central Bucks School District Superintendent Dr. John J. Kopicki invites the entire CBSD community to share in a celebration of pride in our schools during the inaugural "Celebration of Our Schools" presentation event!
Dr. Kopicki will present his vision for our schools along with a complete "state of the district" presentation. This exciting event will feature:
Performances by C.B. East, C.B. South, and C.B. West students;
a student art gallery;
and a technology showcase!
The art display and technology showcase begin when the doors open at 6:30, and will continue until about 7:20. Attendees can peruse at their leisure before taking seats in the auditorium.
Auditorium doors will open at 7:15 so that individuals may find a seat in advance of the presentation and performances, which will begin at 7:30. The presentation is expected to conclude at 8:30 p.m.
Parking is available at the front and rear of Central Bucks South High School. If you enter from the back, there will be volunteers to direct you to the auditorium. If entering from the front, enter the auditorium doors directly. Look for signs marking the proper entrance.
This event is free and open to the public. In order to assist in our planning, please click here to indicate the number who will attend and submit an email address to receive notifications regarding the event.
Questions should be directed to Angela Linch in the office of community relations at alinch@cbsd.org or at 267-893-2073.