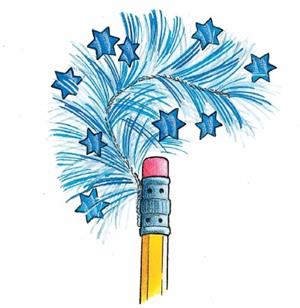 In third grade the students will be apart of a
writing workshop
. In this workshop, students will select their own topics, learn how to write with purpose, and go through the writing process as real writers do. It will be a year where they will grow as a writer, develop stronger vocabulary, and have a deeper understanding of the importance of what good writers do to be successful.
The writing program we use in third grade is called
Being A Writer
. This writing program has two goals: to develop the creativity and skills of a writer, and to cultivate the social and ethical values of a responsible person. It uses high-quality trade books for genre immersion and author studies, and easy-to-teach mini-lessons to reinforce the skills and conventions taught in the program.
The lessons integrate writing instruction, regular community-building elements, and guided partner work to develop in students a sense of autonomy, belonging, and competence.
Below are the units that the students will study this year:
Building a Community of Writers

Narrative

Fictional Narrative

Informational Research

Fiction

Functional Non-Fiction

Poetry

Opinion Writing

Revisiting the Writing Community