Our 1 to 1 Pilot--A Sample Day
Posted by JASON JAFFE on 12/7/2017
"Change is inevitable. Growth is optional." ― George Couros, The Innovator's Mindset: Empower Learning, Unleash Talent, and Lead a Culture of Creativity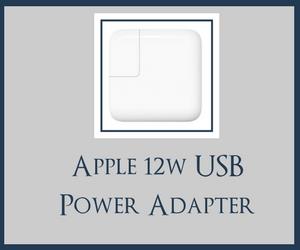 Today I was very excited to visit Eleni Nikolopoulos, a 7th grade math teacher at Holicong Middle School. She was teaching an Algebra 1 lesson to a class using the 1 to 1 laptops. We have been piloting 1 to 1 in Holicong for 4 months. Today I am excited to say change in teaching and learning is happening. We have prepared for months for this pilot and hope to expand this to other schools and more grade levels next year.
In conjunction with our 1 to 1 roll out we have been working with all staff talking about "Why." Why are we using technology and placing devices in everyone's hands? Is it worth it? Will it change teaching? To help focus our discussion we have created an infographic that models the Why, the What and the How. This infographic, made by Lindsay Smith has helped focus our purpose as well as target our professional development when talking with teachers. We have broken the Why into 8 elements:
Collegial Collaboration
Student Collaboration
Productivity
Innovative Creation
Formative Assessment
Personalization
Mobility
Accessibility
Today when I entered Eleni's class I was excited! I saw students and teachers modeling 3 of our elements that I have not seen often this year: Mobility, Productivity and Student Collaboration. While all of our elements are important, these 3 are unique as they can be done well when students and teachers have their own devices. Today the Why came to life as Eleni tried something new. What I saw may seem simple to you. However, if these ideas were simple all teachers would do them. The reason why I am even taking time to write this post is because Eleni impressed me. She is using the tools she has to make a difference with her students. She is choosing to keep up with change and try something new. "Change is inevitable. Growth is optional." Here is what I saw:
Mobility
Eleni used her laptop to run the class with no wires by using a Wireless Adapter. She was mobile and free to be near the students and around the students. She brought the learning to them.
Eleni asked for volunteers to model their own work by projecting. By doing this, she allowed students to think and respond differently. They projected their learning and explained their work. Eleni also transferred control to students to allow them to model their learning.
She gave students a voice and made learning personal. Students had to explain their thinking when they presented. This allowed students to act as contributors.
Student Collaboration/Productivity
Students were all working in the same online document. This encouraged collaboration among Eleni and the class.
By using an online document, class time improved and transformed with a solid work flow and improved efficiency.
The students all have access to the online document at home which extends learning opportunities beyond the school day.
Thank you Eleni for allowng me to visit today. You are doing great things with your class and I can't wait to come back again soon!
You can learn more about our 1-1 pilot here: https://vimeo.com/245772290
Please comment below about how you are using one of the 8 elements with your students.