"A" Day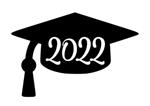 HAPPENING AT C.B. SOUTH!
LIBRARY BOOKS ARE OVERDUE!!!! PLEASE RETURN ASAP TO AVOID OBLIGATIONS!
NATIONAL SPANISH HONOR SOCIETY - applications are on Mr. Carrillo-Valois website - https://bit.ly/3NNYLQM - due June 10th.
ATHLETICS
CB SOUTH GIRLS LACROSSE - informational interest meeting on Tuesday, June 7th, Room D205, 3:00 PM for any girl in grades 9-12 in the fall interested in playing girl's lacrosse. Any questions or you cannot attend, email Coach Craig at ccraig@cbsd.org.
ACTIVITIES DURING LUNCH & LEARN
LIBRARY BOOKS ARE DUE!!!!

Seniors please return your overdue books ASAP and Juniors and Sophomores books are due by Monday, June 6th!!!!
SCRABBLE WITH SENORITA - looking for a fun Lunch and Learn activity? Come to Mrs. Gray's room C234 on Mondays to play Scrabble with Senorita!
DIGITAL ART - Mr. Kesilman's B225 digital art computer lab is available everyday to students during Lunch and Learn 1 for working and printing.
CHESS WITH MR. CLIFFORD - beginning Monday, April 4th, Room C301, everyday during Lunch and Learn. New or experienced players, bring a friend and play a game of chess!