Return to Headlines
Congratulations Science Fair Winners!
CBSD Students Shine at PJAS

Earlier this week, fifty student researchers from the Central Bucks School District competed in the annual State Meeting of the Pennsylvania Junior Academy of Science (PJAS) at Penn State University in University Park, PA. Only students earning a first award at a regional competition can earn a trip to this event. Students from all over Pennsylvania participate. Congratulations to all who earned the privilege to participate, and to our winners! See a complete
list of those who were recognized in competition
.
---
Archive
CBSD Students Continue to Excel in Season's Science Research Competitions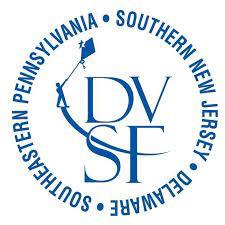 More than a dozen Central Bucks middle and high school students earned recognition in competition at the Delaware Valley Science Fairs in April.
Matthew Brownrigg was recognized as the overall silver medalist for grade 12, while Maryam Abdel-Azim was awarded the overall silver medal for grade 10. Both are students at Central Bucks High School East. Following their performance at the DVSF, both have earned invitations to compete with the world's best science research students as they vie for more than $4 million in scholarships and awards at the prestigious 2022 Regeneron International Science and Engineering Fair, which will take place in Atlanta, Georgia in May.
Other winners include:
Matthew Edward Brownrigg, CB East, 1st Place, Zoology
Lance Yunhao Xu, CB West, 1st Place, Behavioral and Social Science
Anushka Gattu, CB South, 2nd Place, Microbiology
Alexander James Robertson, CB East, 2nd Place, Biochemistry
Dhaval Kunjibettu Tantry, CB East, 2nd Place, Chemistry
Thanmayee Yalamanchi, CB South, 2nd Place, Zoology
Avery Harris, Holicong, 3rd Place, Biochemistry
Mason C. Matich, CB East, 3rd Place, Earth and Space Science
Ranjit Anthony Rajapakse, CB East, 3rd Place, Chemistry
Jackson Stahl, CB East, 3rd Place, Physics
Jonathan Tianci Zhang, CB West, 3rd Place, Chemistry
Madeline Eid, Holicong, Honorable Mention, Behavioral and Social Science
Katherine He, CB South, Honorable Mention, Chemistry
Samantha Clare Holmen, CB East, Honorable Mention, Medicine and Health
Jasmin Kainth, CB East, Honorable Mention, Biochemistry
Srinithi Krishnamoorthy, CB South, Honorable Mention, Biochemistry
Clare Rajapakse, CB East, Honorable Mention, Mathematics
Phoebe Vallapureddy, CB East, Honorable Mention, Microbiology
Brooke Mackenzie Wassmann, CB West, Honorable Mention, Earth and Space Science
A number of CBSD students were also presented with special awards and scholarships. Review a complete list of all DVSD special award winners, including those representing CBSD, here.
Each year, 900 to 1,000 students in grades 6th through 12th from Pennsylvania, Southern New Jersey, and Delaware make new discoveries that could change their lives forever as they participate in the Delaware Valley Science Fairs (DVSF). Nearly $6 million in scholarships and prize money is awarded to students winners.
---
Delaware Valley University recently hosted the Bucks County Science Research Competition, bringing together public and private school students from throughout Bucks County to display projects representing months of research and experimentation. After rigorous judging by industry experts and science educators, Central Bucks is proud to announce that our students gathered more than 80 awards and honorable mentions across all fields of discipline - winning more than half of those awarded in the entire competition. Special thanks are due Central Bucks High School West teacher Mark Hayden, who accompanies and advises science fair participants from all three of our high schools.
CB East - 21 awards
CB South - 12 awards
CB West - 10 awards
Holicong - 36 awards
Lenape - 8 awards
First and second place winners move on to the Delaware Valley Science Fair to compete with schools representing Pennsylvania, Delaware and New Jersey.
Download a complete list of winners, including project title details here.