Return to Headlines
Important Message from the Superintendent
Hello Central Bucks families,
I trust you are enjoying the winter break and finding time to unplug from the frenetic pace of life. As a community, we certainly need it, given the past 22 months of a pandemic that continues to sweep the nation, and it is in this context that I am providing you with an update regarding our return to school plans for Monday, January 3, 2022.
If you've been following the news and social media, it is literally impossible not to hear the word "Omicron," the current variant igniting reactions at every point on the COVID continuum. While recommendations and other factors related to COVID mitigation continue to change, the evidence supporting the value of in-person instruction for students is clear. Moreover, given the rise in mental health issues across our district, an argument could be made that socialization and in-person learning outweigh the risk of transmission, which is why Central Bucks will return to in-person instruction this coming Monday.
Given what we continue to learn about the impact of the virus on children, coupled with the availability of vaccines for students aged five and above, our health and safety planning efforts will focus on keeping our schools open, while minimizing the spread of COVID wherever possible. The seasonal spike in cases we are currently seeing will likely be the norm for the foreseeable future, and as the virus makes its transition from pandemic to endemic, there will always be some risk of exposure and contracting COVID. That said, schools are not the only places where the virus can be transmitted. Individual families must also share responsibility for implementing mitigation strategies and navigating their own unique circumstances and risk factors to reduce the risk of their child contracting and transmitting the virus outside of school. We also recognize there are immune-compromised students in our schools, and we will continue to work with these students and families, in conjunction with their healthcare providers, to make the most appropriate decisions while preserving the fidelity of their education.
Due to the current omicron-related spike in cases across our community, we acknowledge that the district may face challenges related to staffing shortages. We will continue to monitor staffing, doing all we can to maintain high-quality in-person instruction, and communicate any changes as necessary.
As currently outlined in the district's health and safety plan, and in anticipation of returning to school on January 3, 2022, Central Bucks School District will proceed as follows:
Masking will remain the choice of students and families. We encourage families to make decisions pertaining to masking in consultation with pediatricians and/or local healthcare providers.
CBSD will report confirmed positive cases to BCHD for all COVID-19 related case investigations. The district will not perform contact tracing and has no authority to issue quarantine or isolation orders. The online dashboard will continue to be maintained.
If any student or staff member is feeling unwell, experiencing COVID symptoms, or is COVID positive, they should stay home. No student or staff member should come to school or work when they are sick, in the best interest of the health and well-being of those around them.
If symptoms persist, seek the advice of your healthcare provider regarding testing or other mitigation steps.
COVID has engendered a wide array of emotions and responses across our community, and regardless of the course of action we take, there will be those who are upset, as there are no perfect responses to the plethora of challenges created by COVID. As a district, we will continue to take steps to maintain the health and safety of our students and staff; however, it is time for Central Bucks to return its collective focus on what has historically defined our success: providing high quality teaching and learning experiences, engaging students in school climates replete with co-curricular and extracurricular offerings, and fostering a sense of pride in the programs and services that create enduring opportunities for all our students. I am confident that by working together, we can achieve this mission, and do so in a safe and supporting manner.
Sincerely,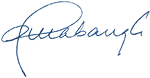 Abram M. Lucabaugh, Ed.D.
Superintendent of Schools