Return to Headlines
Message to Staff and Community
Dear CB Employees and CB Community,
Yesterday's tragic loss of life at an elementary school in Uvalde, TX has once again shaken our nation. For those who work in education, horrifying events like what unfolded are even more impossible to comprehend. We all work so hard to make our schools and classrooms places of safety, both physically and emotionally, and when something like this happens, it touches us differently … there is a profound sadness that is difficult to explain. The same is true for parents. Each day, you send your children to school with the expectation that they are safe and cared for, and to know that something as evil as this could unfold is unnerving and terrifying.
Last evening, the Pennsylvania Department of Education sent out a series of resources to assist with the inevitable conversations and reactions related to this tragedy. We know that our students, and for that matter we as adults, need support in trying to navigate the emotions that something like this ignites. We all need help in making sense of this while at the same time providing support to students and ourselves. I trust that this information will be of value to you:
National Association of School Psychologists:
Pennsylvania Department of Education:
In a typical year, it is natural to be mentally and physically exhausted by now; however, what we've experienced over the past two years, coupled with something as visceral as this, can be overwhelming. Please continue to lean on one another, and ask for help if you need to – it is not a sign of weakness. This is when the relationships that we focus on so much come to bear, and we must endeavor to keep building those bonds despite the differences that we encounter.
To our employees - thank you for all you do to care for your students, and for each other, and thank you for making our schools places of safety in every sense of the word. You make a difference every day, in every capacity and role you fulfill, and it is noticed and appreciated. I remain confident in our collective ability to muster strength and keep our focus on our mission of supporting students, and one another. And to our families, I know there is tremendous strength and hope in this community, and we will rally to overcome our differences as we work together to support all our students.
I wish you a good day, and please reach out if you need anything.
Sincerely,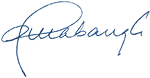 Abram M. Lucabaugh, Ed.D.
Superintendent
Central Bucks School District