Return to Headlines
Neel Mehta, CB East '19
Our Friday "Story of Strength" is focused on 2019 CB East graduate, Neel Mehta. Along with some friends, Neel (currently studying applied mathematics, statistics, and computer science at Johns Hopkins University) created an app that tracks the COVID-19 virus with the hopes of using analytics to prevent transmission.
Called "Covetrace," this mobile application is designed with colleges and universities in mind, in order to provide them with an accurate and cost-effective solution to contact trace those who test positive for COVID-19.
We could not be more #CBSDPROUD of our brilliant alumni, leaders who are dedicated to making a difference in their world. Neel and his team were among the winners of CODEVID-19, a "global pandemic hackathon." Listen to Neel explain more...
---
Nate Schneller
This Friday's Story of Strength is focused on a CB East "star." Holicong Middle School principal Dr. Kevin Shillingford celebrates individual stories through his new weekly series, "Faces of Holicong."
He recently interviewed NateSchneller and his mom as part of the school's outreach related to Autism Awareness month. "Nate is a remarkable young man and how he talks about his experiences and advice for others is just something we are hoping that will educate and inform others in the community," Dr. Shillingford said.
---
Central Bucks Teachers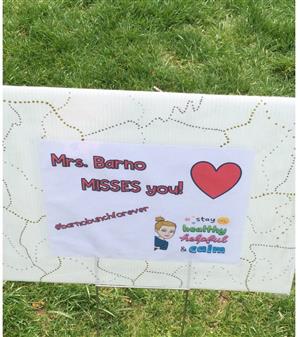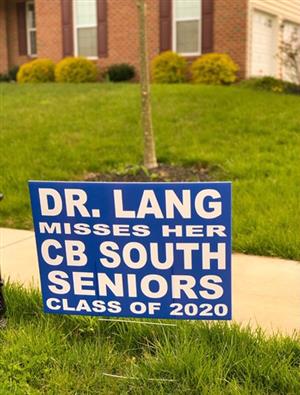 This week's story of strength focuses on our teachers! It goes without saying that Central Bucks teachers pursued a career in education because they are dedicated to learning - and they love students!
As we consider the social and emotional wellness challenges brought about by this crisis - the significant loss of personal interaction with those we care about is one of the greatest sacrifices we have had to make. Our teachers are no exception! They miss their colleagues, but most of all - they miss all of you. When check-ins and other opportunities to meet virtually aren't enough - our amazing Central Bucks teachers have been "sneaking" around to show their students just how missed and loved they are! We've featured just two examples (of many!)...Dr. Lang of CB South, and Mrs. Barno of Buckingham Elementary School!
---
Ryan Conniff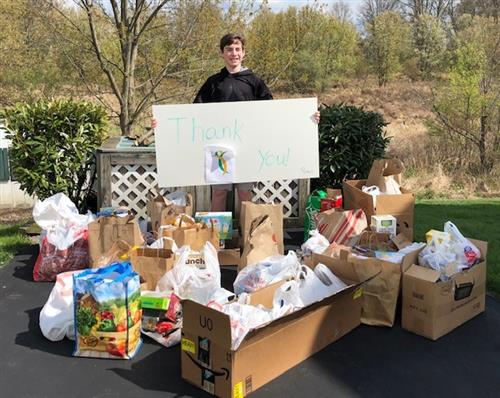 Each Friday, our schools and students focus on social and emotional wellness. Throughout Central Bucks, our amazing students and teachers are finding ways to practice mindfulness, take care of their mental health, spread joy, and ease the suffering of others. Beginning today - we'll post a story that we are #CBSDPROUD of. Help us head into the weekend on a high note each week, and show the world how we are #CBStrong. Send your stories (and photos!) to Angela Linch at alinch@cbsd.org.
We begin with Holicong Middle School eighth grade student Ryan Conniff, who wanted to do something and make a difference. Holicong's social and emotional wellness activities include a focus on advisory activities. They shared an article (Find it at https://tinyurl.com/yc2fzng7.) with families from the New York Times, "The Science of Helping Out."
"We encourage our students and parents read together and the goal of our advisory and challenges...are...to bring folks together and help bring positive thoughts to those in our community."
Spurred to action, Ryan got to work organizing a food drive to support Face to Face (https://facetofacegermantown.org/about-us/), an organization that works to help people that are desperately in need, especially during this time.
Ryan's family shared his story and this photo, honoring the outstanding outpouring of support from our community! His parents "...could barely fit another can of soup" in their car! Also among the items Ryan gathered were a number of face masks and a generous donation of $500. #CBSDPROUD of you, Ryan.