Return to Headlines
Social Worker Joins CBSD Staff in Newly Created Role
Central Bucks is providing a new level of support, and developing a new approach to assisting at-risk students and their families, with the addition of an experienced social worker to the district's staff.
Mary Beth Seeley, who worked in several school districts in Pennsylvania and Colorado, joined CB on October 2 in a newly created role.
Along with directly assisting students and their parents, she is providing referrals to outside service providers and beginning professional development programs for teachers and staff, as well as designing a new system for the district to use in meeting complex challenges among its students.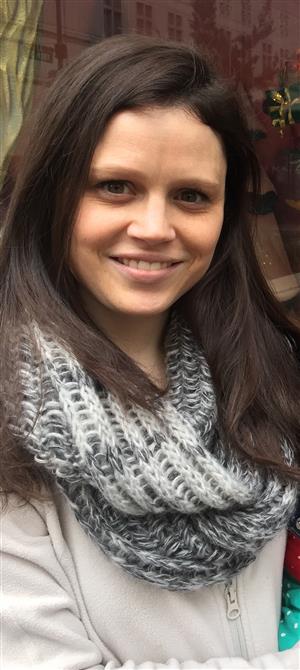 Mary Beth Seeley
School social workers typically handle a range of issues, according to Seeley, beginning with school-related matters such as chronic absenteeism.
"We also work with complex situations, such as a student who has mental health issues and a family dealing with a crisis such as serious financial strain or even homelessness," Seeley said.
A key component of the position is helping families access the resources that are available in the community. School social workers also are responsible for case management, working with teachers, counselors, and administrators to ensure that students are getting the help and support they need.
"Mary Beth was chosen through a very rigorous interview process during which she presented an impressive model for a program that would fit our district," said Mary-Kay Speese, director of special education in Central Bucks. "She clearly has the experience we need and she is the first step in creating a pro-active system to better support our students and their families K-12. We will be working together to define a research-based model, including a standardized referral process, that will be utilized here at CB. Our hope is that we can continue to build this position to support students and families of CB districtwide."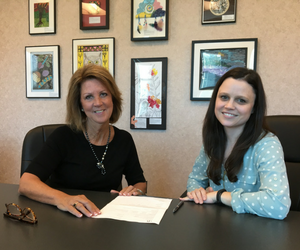 Mary-Kay Speese (left) and Mary Beth Seeley
Seeley is a Pennsylvania Licensed Social Worker with a Home and School Visitor Certification. She earned a Master of Social Work from Temple University in 2010 and a bachelor's in psychology from Penn State in 2007.
A native of North Wales, Pa., Seeley resides in New Britain.