Return to Headlines
On Monday, April 10, Doyle Elementary took advantage of the beautiful weather and celebrated 'Move It Outside Day.' The day was an effort to promote movement and enjoyment of the outdoors as alternatives to watching TV, texting, and other sedentary behaviors.
Doyle morning announcements and class morning meetings discussed ways for children to participate in physical activity outside of school; ideas included visiting local parks and bike and hike trails. Then every class in every grade enjoyed a schedule 45 minutes of outdoor fun. Numerous activity stations were set up, from basketball and tetherball to hurdles and tire runs. Sixth grade students served as leaders, modeling and facilitating each activity for the younger grades.
Each classes' time outside culminated in a run up a hill. Students were rewarded at the top of the hill with their own commemorative bookmark.
Doyle Elementary wishes their school community a happy, active, and healthy summer.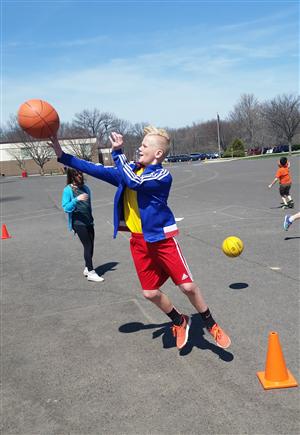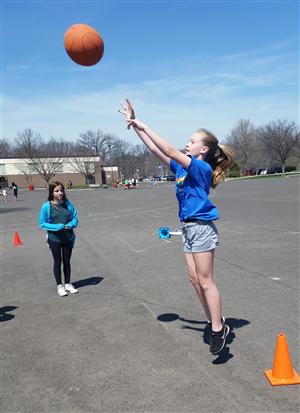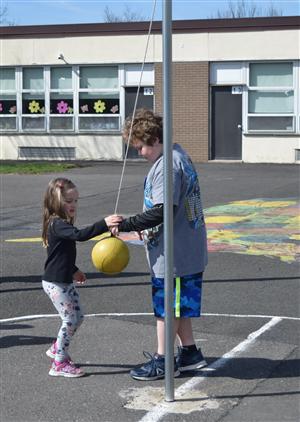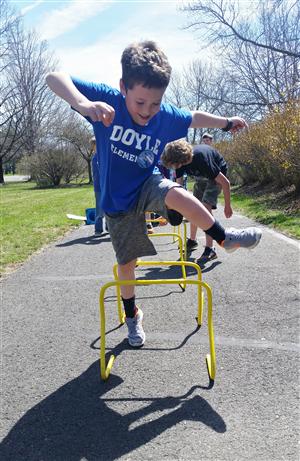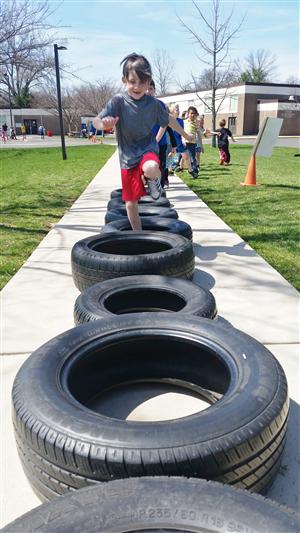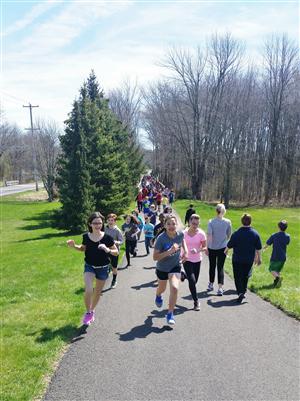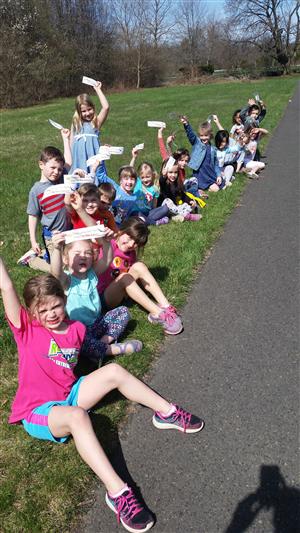 Source: Mrs. Shari Williams