Return to Headlines
Pettine Tribute Draws Hundreds to CB West
Hundreds of admirers, friends, and family of Mike Pettine, head football coach at Central Bucks West, along with many former and current West football players, came to the high school Saturday to celebrate Pettine and his legacy.
The event began with a two-hour gathering in the main gym, where visitors enjoyed a close look at trophies, plaques, photos, framed newspaper stories, and other memorabilia from each of the 33 years Pettine was head coach at West.
Former players and their family members, some who traveled from as far away as Atlanta and San Diego, greeted each other warmly. To read the Doylestown Intelligencer story (subscribers only), click here.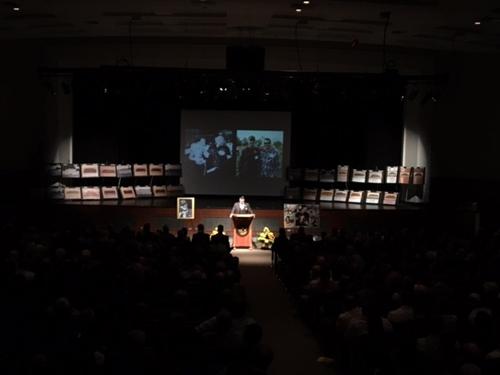 Bryan Buckley, a member of West 1997 and 1998 state championship teams and U.S. Marine Corps officer
who was wounded while fighting in Afghanistan, was among the speakers at the event.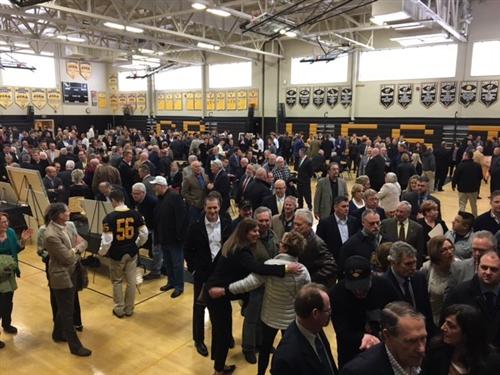 Hundreds crowded into the CB West gym to view three decades worth
of memorabilia on display and renew old friendships.