Return to Headlines
Roxy Reading Publishes Children's Book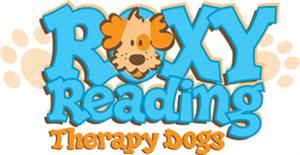 Roxy Reading Therapy Dogs have been a presence in Central Bucks elementary schools for the past ten years. The visits from these dogs and their owners has always been a source of excitement for CB children, and the dogs have been an inspiration during elementary classroom reading time. More recently, Roxy Reading has launched a High School Student Support Program in CB high schools.
And last month, the organization published their first book! For children of all ages, Be Like Bud offers inspiring messages of support and comfort. With over 100 pages of beautiful images, Be Like Bud showcases the Roxy Reading Therapy Dogs' love of children and their undeniable ability to comfort and connect with them, along with what makes each therapy dog so very special!
To find out more about Roxy Reading Therapy Dogs and to purchase Be Like Bud for a $15 donation, go to: www.roxyreading.org.