Return to Headlines
Lenape Loop Promotes a Positive School Climate
Lenape Middle School has launched its new advisory program called Lenape Loop. Developed to address the social and emotional wellness of all students, Lenape Loop aims to expand the already positive school climate in existence at Lenape by increasing the opportunities for students to build lasting community and create meaningful relationships. The program is based on similar programs already in place within the district and is the culmination of two years of hard work and research by Lenape teachers, counselors, and administration.
To help launch the program to students, Lenape hosted three grade assemblies and invited three groups of CB West students to come and present their favorite moments and memories from their own advisory experience at the high school. Students discussed the community, traditions, and relationships made while in advisory and spoke about how advisory has better linked them to their school. The West students advised the Lenape students to be open to the experience and to have a positive attitude about meeting new people and being part of a new group.
The assemblies were a big success and continued the important link between Lenape and West. Lenape Loop will continue to meet every Thursday for twenty minutes in grade-specific groups for the remainder of the school year.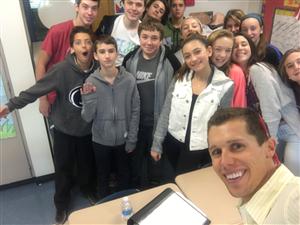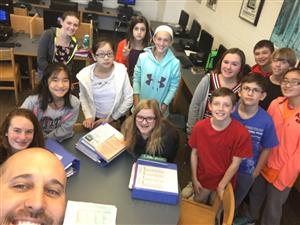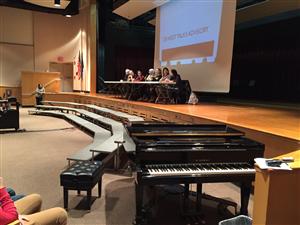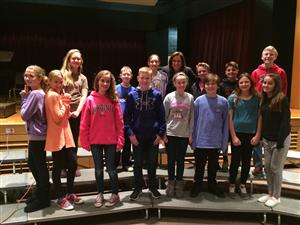 CB West student panel