Mr. Branchfield's Music Site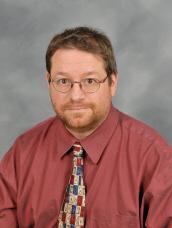 Beginning on Monday, April 6th I will have office hours from 10:00 to 10:30 AM & from 1:30 to 2:00 PM Monday through Thursday.


The best way to contact me is through email:
Welcome to my website! I would like to take the time to introduce myself. My name Aric Branchfield and this is my 27th year working for the Central Bucks School District. I received my bachelor's degree in music education from VanderCook College of Music in Chicago and hold master's degree in Instructional Technology from St. Joseph's University in Philadelphia. In addition to working as an elementary instrumental music teacher I am also an active composer and arranger in the Philadelphia area. With over twenty-five years of composing experience I have arranged and composed music for groups throughout the country. As a member of the American Society of Composers Arrangers and Publishers (ASCAP), I have seventeen published works through Grand Messa Music Corporation as well as Ludwig Music Masters which are distributed worldwide. These works have been performed at the Midwest Band and Orchestra Clinic in Chicago as well as the Pennsylvania Music Educator Association state conference. Many of these educational works have also been added to the prescribed festival and curriculum lists in many states including Texas, Ohio, Louisiana, North Carolina and Pennsylvania. Recently I was recognized with a fifth Editor's Choice Award from the music distributor J.W. Pepper for the piece The Age of Sail which was first performed by the students in Central Bucks. Outside of the world of music I spend my time scuba diving and taking long vacations with my wife and son.