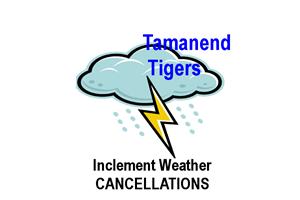 (Last minute cancellations will be posted by 2:05PM)
Registration for 2017-2018 Sports is NOT open.
Registration will be Open on July 1 for Fall sports.
Football will not have workouts this summer but coaches will be emailing workout information to interested players. If your student missed the meeting please email tamanendfootball@cbsd.org for more information.

Welcome to Tamanend Athletics!
Athletic Director: Bill Kollock
Email: wkollock@cbsd.org

---
Tamanend Sports 2017-2018

The following sports will be offered to 7th and 8th graders:

Fall Sports: Football, Cheerleading, Field Hockey, Boys Tennis, Girls Tennis and Boys Soccer

Winter Sports: Girls Basketball, Boys Basketball, and Wrestling

Spring Sports: Softball, Baseball, Track and Field, BOYS LACROSSE, GIRLS LACROSSE and Girls Soccer
The following sports will be offered to 9th graders:
Fall Sports: Football (at CB South), Field Hockey (at CB South), Boys Soccer, Girls Soccer

Winter Sports: Girls Basketball and Boys Basketball

Spring Sports: Softball and Baseball
---
FamilyID Registration & PIAA Physical
All students interested in participating in athletics at Tamanend Middle School must complete registration through FamilyID. You must also have a completetd PIAA phsyical signed by a doctor. This form is available at http://cbsd.schoolwires.net/domain/367 . This form must be authorized by a doctor after June 1, 2016, though the actual physical can be completed prior to this date. Before a student can participate in a sport, Section 5 & 6 of the PIAA physical form must be completed by an authorized medical examiner. Section 5&6 of the PIAA physical must be turned-in at Tamanend to the specific coach.
Register on FamilyID ASAP. For fall athletes registration on FamilyID must be completed before your team practice starts.
If a student participates in another sport during the same school year, they do not need their physical recertified by their physician unless they've suffered a serious injury/illness that caused the student to miss ten (10) days of school; miss 50% of games/contests; or suffer a season ending injury. Otherwise the original physical is valid for the entire school year. We will require all athletes that have already turned in a physical to complete section 7 parent recertification for winter and spring sports.
Tentative Start Dates

The following start dates are subject to change:
Fall Sports:
Girls Basketball:
Wrestling:
Boys Basketball:
Spring Sports:

---
CBSD Policies
---