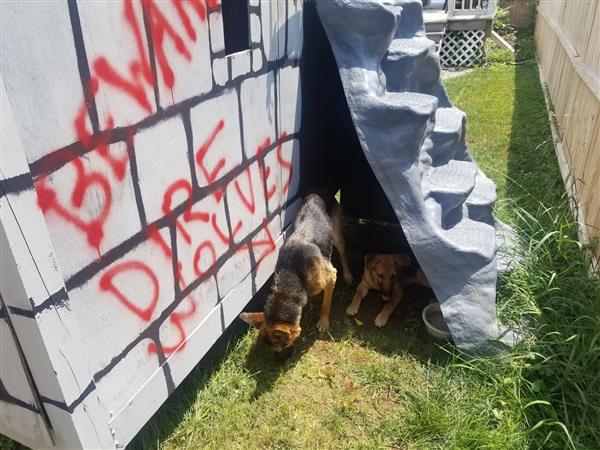 Phone:
Email:
Degrees and Certifications:
Mr.

Licopoli

Who is Mr. Licopoli?

Originally from Quakertown, Mr. 'L' was always involved in sports through high school including soccer, basketball, ice hockey, winter and spring track. Following his older brother and father, he joined the United States Marine Corps after graduating from high school. Mr. Licopoli became a meteorologist in the Marines and forecasted weather patterns for aircraft support. He completed 8 years (active and reserve duty) and reached the rank of Sergeant (E-5).

During his reserve duty stationed at Willow Grove N.A.S., Mr. Licopoli attended Penn State University, graduating with a Bachelor's Degree in the Earth and Environmental Sciences. After the completion of this degree, Mr. L attended Kutztown University and obtained his science teaching certificate for the 'Earth and Space Sciences'. He is the only current certified Earth/Space Science teacher in Pennsylvania to complete and pass the requirements for the National Board for Professional Teaching Standards. Mr. Licopoli began teaching at Central Bucks West High School and is currently in his 23rd year. He has been published in the Forensic Science Teacher magazine and has also taught at Lenape Middle School and Central Bucks East High School.

Mr. Licopoli married his high school sweetheart and they are proud parents of 3 'princesses' and two sons. Being a huge Led Zeppelin fan, he bought a dog and named it Zeppy. A black lab named Juna (who thought she was a deer) also joined the club. Both dogs lived a long and happy life and unfortunately passed away two years ago and are sorely missed. After the children complained, two German Shepherds arrived and because of the family being Star Wars fans, they were named Kylo and Leia (see picture). He currently coaches ice hockey at CB West and plays recreational ball hockey. He owns a 12-string guitar and plays Beatles songs as often as his children allow him to. Mr. Licopoli runs the SAGE (Students Acting for a Green Environment) club, started the CB West eSports club, and currently direct the Gamers Unplugged Club which includes Dungeons and Dragons as well as other tabletop RPG's.

Mr. Licopoli's previous coaching experience includes CB West Girls and Boys Winter and Spring Track (long/triple/high jump, pole vault, sprints), CB West Football (Head Coach/Offensive Coordinator Sophomore Team, receivers/defensive backs for varsity), and currently CB West Ice Hockey (varsity assistant coach/offensive coach).

He firmly believes that through hard work, integrity, and self-discipline, you can achieve anything you want.