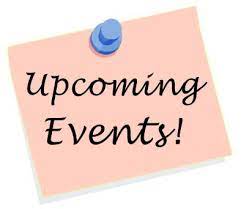 As the year progresses, we will continue to put important information and events on the tabs to the left of the page. Please check back regularly for information. Thanks!
PSAT Registration for 10th and 11th grade students:

Registration for the Saturday, October 15th PSAT at CB West High School will be open on the My Payments Plus website from Monday, August 22nd until Monday, September 12th. The registration window is consistent with the timeline set by the College Board so that all who sign up during this period will be guaranteed an exam.

The PSAT is recommended for all college-bound 10th & 11th grade students as practice for the SAT. If you are unfamiliar with the benefits of taking the PSAT, you can explore the information provided on the College Board website: https://parents.collegeboard.org/college-board-programs/psat-nmsqt.

Please visit the Testing page of the Student Services website for exam details and registration instructions!

---

Physical Exams - Juniors

A physical examination is required by state law (Public School Code Article XIV, Section 1407) for all eleventh-grade students. During a students junior year a physical exam MUST be turned in to the nurse's office. If your student participates in a sport, an athletic physical will count toward this state requirement. Click here for details and a printable copy of the physical exam.