Pennies For Patients Details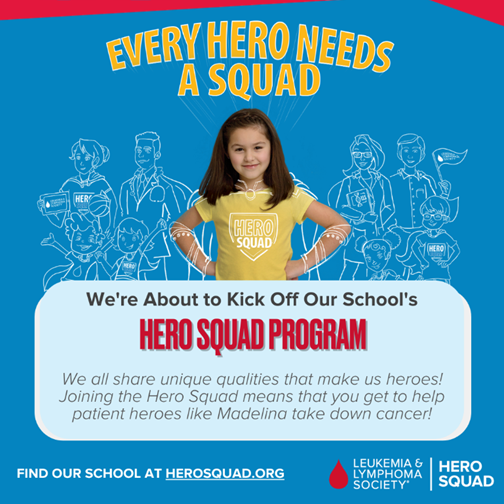 Student Council is getting ready to kick off one of their biggest events of the year, and we need your help! Unami is proud to be supporting the Leukemia & Lymphoma Society (LLS) again this year through the Pennies for Patients fundraiser, so click here for more information about how and why to become part of the LLS Hero Squad. By participating in Hero Squad, your student will learn about teamwork, bravery, social awareness, and will become part of a Squad that supports blood cancer patients, letting them know they are not alone. Hero Squad emphasizes the importance of social and emotional learning and gaining the experience of helping both children and adults in their fight against blood cancer right in our community. Your student can get started early by visiting HeroSquad.org, finding our school and joining their classroom (directions about how to register can be found in the presentation linked above). Help your student develop goal-setting, self-motivation and organizational skills and they will earn fun Hero Gear at various fundraising levels!

Every hero needs a squad!