SOCIAL-EMOTIONAL WELLNESS

Emotional wellness, social skills, and life skills are important tools for children to develop. They affect how children view themselves, interact with others, evaluate challenges, and explore choices. This includes handling stress, negative feelings, and difficult situations positively.

Every Friday, I will be posting a specific lesson that focuses on bolstering Social Emotional Wellness. Please feel free to take advantage of these optional lessons (30-45 minutes) that will be geared toward primary (K-3), and intermediate (4-6). Have fun with it!!
WEARING A MASK (GRADES K-3)

DEALING WITH CHANGE (GRADES K-3)
6/12/20 CLICK ON THE YOUTUBE LINK BELOW AND FOLLOW ALONG

FROZEN: A COSMIC KIDS YOGA ADVENTURE (Grades K-3)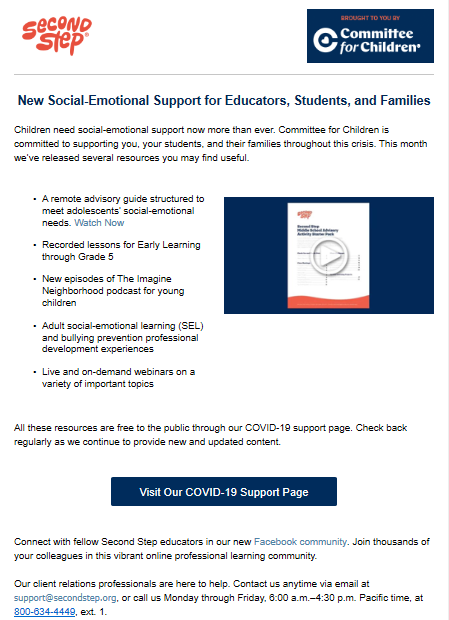 WEARING A MASK (GRADES 4-6)

DEALING WITH CHANGE (Grades 4-6)
6/12/20 CLICK ON THE YOUTUBE LINK BELOW AND FOLLOW ALONG

YOGA FOR TEENS (Grades 4-6)