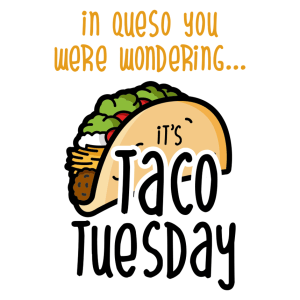 Day 5 - Tuesday, March 24, 2020
Reading:

Overview: Night of the Twisters / Independent Reading Time

Estimated Time: Approximately 45 minutes

Explanation: Today you will continue with the book Night of the Twisters by Ivy Ruckman.

Things to know:

In your Distance Learning Folder, you will need the Night of the Twisters packet and book to complete today's tasks.

Tasks:

In your Night of the Twisters packet, you will continue to complete packet pages 6-8 when a new setting and/or new characters are introduced.
In the Night of the Twisters book read Nine O'clock pp. 51-60
Complete Night of the Twisters packet 10 –Walking in Dan's Shoes

Explain the difficult decisions Dan makes during moments of crisis.
For example, The Warning Siren Sounded p. 46-48

Dan called his grandma and checked to see if his mom was back by looking out the window.

Choose a chapter book and read for 20-30 minutes

Method of Communication: Upload a picture of Pg. 10 – Walking in Dan's Shoes

Writing:

Overview: Grammar Practice and Informative Writing – components of a body paragraph – 3rd BODY

o Estimated Time: Approximately 20 minutes

o Explanation:

GRAMMAR: Complete the assigned skills pages. The pages are front and back. Be sure to read the directions. Refer to the examples for help as needed. Unfortunately, some directions refer to the book. You do not have the book, but I provided some reference pages from the book to help.
INFORMATIONAL WRITING: You will be drafting the THIRD body paragraph of your independent informative essay.

o Quick things to know:

GRAMMAR: Remember that there is a list of prepositions in the reference packet.

INFORMATIVE: Components of a body paragraph: Content Question #3

Transitional Phrase: connect ideas between sentences and paragraphs to enhance the flow of writing.
Examples: to begin with, to start off, first of all, in addition, for example, to add on, in conclusion, to end with, all in all
Topic Sentence: tells the reader what the paragraph will be about, answers the focus question; main idea of the paragraph
Supporting Details: use collected information to support the topic sentence, answers the focus question, need a minimum of 3 details
Elaboration of details: expand supporting detail to explain more about it; give specific evidence
Conclusion: wrap-up the paragraph, reword the topic sentence
Transition sentence: give the reader a preview of the next body paragraph *Relate transition sentence to conclusion sentence

o Tasks:

Grammar: Complete Prepositional Phrases 1, p169 front and back and Prepositional Phrases 2, p 171 front and back.

INFORMATIONAL WRITING:

Using your notes from Content Question #3, draft your third body paragraph.

Refer to the components above to organize your information into a paragraph.
Paraphrase your notes while still writing in complete sentences!

Feel free to refer to your previous informative essay for guidance. This can be accessed through your 365 account.

o Method of Communication:

Once your document is shared with me, I can see all your work throughout the week. You only need to share it with me once!

Math:

Overview: Subtracting Fractions and Mixed Numbers

Estimated Time: Approximately 30 minutes

Explanation: Today you will review how to subtract fractions and mixed numbers. You will also have time to play a fraction drawing game.

Things to know:

To review Subtracting Fractions and Mixed Numbers, please reference Ed: Your Friend in Learning online, or your workbook pages 139-152 (Chapter 2). · Please visit https://www.cbsd.org/Page/1511 to access tutorial videos related to accessing online Math in Focus resources.
If you do not have the supplied worksheets for this day, it is fine to create your own based off the supplied worksheets.

Tasks:

Math Packet - Week 3, Monday!
Subtracting Fractions and Mixed Numbers worksheet: Complete the worksheet.
Play "Fraction Sketch" - One player chooses a fraction or mixed number (you could also use your number cards to created fractions or mixed numbers). Draw a picture which showcases that fraction or mixed number.

The second player tries to guess both what you are drawing as well as the fraction or mixed number you are representing.
Consider taking pictures or your drawings, if possible, to share with your teacher.
If there is only one player, simply choose or create a fraction and draw it. Then, consider taking a picture of your drawing, if possible.

Extra: Only do this activity if you want more practice. - Play "Pete the Plumber: Fractions and Mixed Numbers" on Ed: Your Friend in Learning

Method of Communication: Submit your final worksheet via Seesaw

Social Studies:

Overview: Discovering what American Indian tribes lived in our area! 3-Day Project – Day 1 of 3

o Estimated Time: 20 minutes per day

o Explanation: Review information about an American Indian tribe that lived or still lives in the area near your home. Research online to find out what tribes settled in or near the area in which we currently live.

o Things to Know: Refer to Chapter 2: American Indians and Their Land, of your Social Studies textbook to refresh your memory of origin stories and the different adaptations they had to make. You can access TCI online through the CLEVER app and Office 365.

o Tasks:

** Most importantly, have fun with this...approach this assignment with room for personal and creative interpretation...

1st...Use the content studied in Chapter 2 to refresh your memory on Origin stories and adaptations made.

2nd... Identify a tribe that was local to our area

3rd…Find out the following information if you can: 1. The reason the tribe may have settled in this area. 2. What adaptations did the tribe make to survive in the local environment?

3rd...If possible, identify place that may have been named for or by that tribe, such as local geographical features or street names (Middle School names…hint hint).

4th...Present the information you found! You can create a poster, make a Seesaw document, make a PowerPoint. Just have fun with it!

Method of communication - upload your FINAL project Thursday! I will find a way to share everyone's presentation with the class!

Specials:

Special Class lessons will be linked to the Butler Home Page

You can visit any special lesson any day of the week, it's up to you from now on!