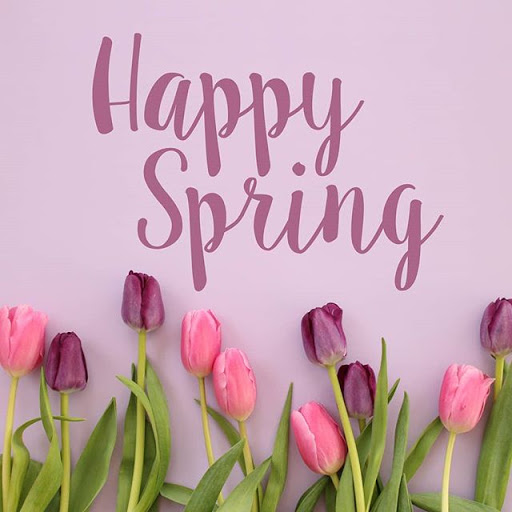 Day 3 - Thursday, March 19, 2020
Reading:

Overview: Night of the Twisters / Independent Reading Time

Estimated Time: Approximately 90 minutes

Explanation: Today you will continue with the book Night of the Twisters by Ivy Ruckman.

Things to know:

In your Distance Learning Folder, you will need the Night of the Twisters packet and book to complete today's tasks.
Setting-where and when the story takes place.
Character Traits- what we learn about the character based on what he/she says, does, thinks, and feels.

Tasks:

In the Night of the Twisters book read pp. 17-37.
In your Night of the Twisters packet you will continue to complete pages 6-8.

Packet p. 6 - Setting: You will continue to add specific places and the time events are occurring on this page.
Packet p. 7-8 – Character Traits: After reading about each character add descriptive words that describe the character based on what he/she says, does, thinks, and feels.

Independent Reading Time

Choose a chapter book and read for 30 minutes.

Method of Communication: No need to turn anything in today for Reading, you all have been doing a great job with the packet!

Writing:

Overview: Grammar Practice and Informative Writing – components of a body paragraph

o Estimated Time: Approximately 60 minutes

o Explanation:

GRAMMAR: Complete the assigned skills pages. The pages are front and back. Be sure to read the directions. Refer to the examples for help as needed. Unfortunately, some directions refer to the book. You do not have the book, but I provided some reference pages from the book to help.
INFORMATIONAL WRITING: You will be drafting the first body paragraph of your independent informative essay.

o Quick things to know:

GRAMMAR: The first practice page asks you to think about the uses of nouns. Possessive nouns may feel new so remember that the apostrophe will be the clue to finding the possessive noun.

Use Office 365 to open a new Word document to type your paragraphs. SHARE the document with me. To do so, go to File à Share à Share with People à begin typing Maduzia until you see my name.
Some of you have already shared your file with me, so you do not have to do that again.
Components of a body paragraph:

Transitional Phrase: connect ideas between sentences and paragraphs to enhance the flow of writing.
Examples: to begin with, to start off, first of all, in addition, for example, to add on, in conclusion, to end with, all in all
Topic Sentence: tells the reader what the paragraph will be about, answers the focus question; main idea of the paragraph
Supporting Details: use collected information to support the topic sentence, answers the focus question, need a minimum of 3 details
Elaboration of details: expand supporting detail to explain more about it; give specific evidence
Conclusion: wrap-up the paragraph, reword the topic sentence
Transition sentence: give the reader a preview of the next body paragraph *Relate transition sentence to conclusion sentence

o Tasks:

Grammar: Complete Uses of Nouns, p127 front and back and Singular and Plural Nouns, p 123 front and back. (referring to page numbers at the top)

INFORMATIONAL WRITING:

On Office 365, open a new Word document to begin typing your informative essay. We are now working on our second body paragarph. (Ignore this if you did this yesterday for your INTRO paragraph) - Also, if you don't have a laptop to type, handwritten works just as wel
Using your notes from Content Question #1, draft your second body paragraph.

Refer to the components above to organize your information into a paragraph.
Paraphrase your notes while still writing in complete sentences!

Feel free to refer to your previous informative essay for guidance. This can be accessed through your 365 account.

o Method of Communication:

Once your document is shared with me, I can see all your work throughout the week. You only need to share it with me once!

Math:

Overview: Math Packet, Weekly Practice (Week 2, Thursday) -- Multiply and Divide 2-Digit Numbers Fluently

Estimated Time: Approximately 60 minutes

Explanation: Today you will review multiplying and dividing 2-digit numbers fluently. You practice fact fluency and well as complete a worksheet.

Things to know:

· When multiplying 2 digit numbers it is important to line up your place values.

· Worksheets will be under ACTIVITIES on Seesaw - If you do not have the supplied worksheets for this day, it is fine to create your own based off the supplied worksheets. · Please visit https://www.cbsd.org/Page/1511 to access tutorial videos related to accessing online Math in Focus resources.

Tasks:

· Multiplication Flashcards:

o You will need your number cards for this activity.

o Shuffle your set of number cards.

o Flip over one card. Flip over a second card. Multiply the two digits.

o Continue until all cards are used.

o Shuffle your set of number cards and repeat this process 5 times.

· Complete the Multiplying and Dividing 2-Digit Numbers worksheet.

o Use your number cards to fill in each problem.

o Once all digits for the problem are filled in, solve the problem.

· Optional activity, play "Missing" at http://www.gregtangmath.com/missing

How is this assignment turned into the teacher? Snap a picture of your completed sheet or submit via Seesaw

Social Studies:

Overview: Create your Own Country Project - 4 Day Project

o Estimated Time: 40 minutes per day

o Explanation: Create your own country! Day 3 of 4

o Things to Know: Refer to Chapter 1: Geography of the United States, of your Social Studies texbook. You can access TCI online through the CLEVER app and Office 365.

o Tasks:

** Most importantly, have fun with this...approach this assignment with room for personal and creative interpretation...

1st...Use the content studied in chapter 1 to create your own country.

2nd...The country must be located in a longitude and latitude that is not already occupied by another country.

3rd...Place the country in the correct location on a world map, and then create a physical map of the country.

4th...The country should contain at least eight of the geographic features discussed in class. Features should be clearly depicted, labeled, and named.

Method of communication - upload your daily progress to SeeSaw. Most importantly, upload your final product or take a picture of it and post it on Seesaw on Day 4

Specials:

Special Class lessons will be linked to the Butler Home Page

**Today we have MUSIC, make sure to visit Mrs. Griffin's site!