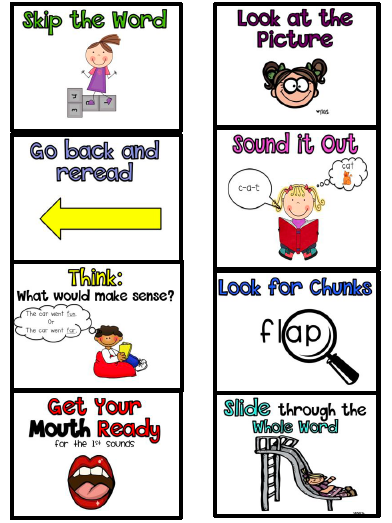 Assignments for Week of 4/6

Monday, April 6th

Kindergarten - letter scavenger hunt (review of letter sounds)
Gr. 1 - no assigment (lessons begin Wednesday)

Wednesday, April 8th

Kindergarten - ERI Lesson 73 (new sound /j/)
Gr. 1 - Phonics for Reading, lesson 7
Below you will find resources for students in kindergarten through second grade. These materials can be used for additonal practice with phonics skills, comprehension skills, and decoding strategies.
Organizers & Choice Boards
Online Books, Resources, Etc.
Games and activities to help children with spelling and vocabulary development.

Watch your favorite actors read your favorite children books.

Fun, interactive activities focused on alphabet letters, phonemic awareness, and phonics skills.