9th Grade: Tech. & App. Development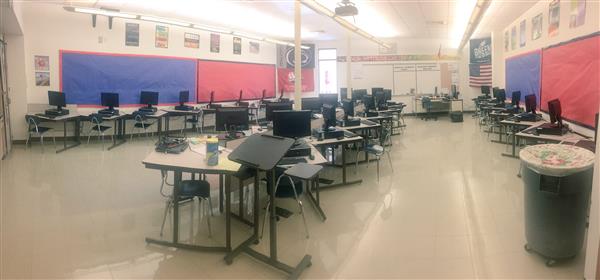 This course introduces students to the essentials of coding with the application of MakeCode through Minecraft. During the progression of the course, students will learn basic coding concepts and complete coding tasks. Students will learn fundamental coding tools such as coordinates, variables, iterations, conditionals, and functions. Each coding concept is applied to final unit projects, and the course will conclude with students using the VR goggles to explore coded Minecraft worlds, as well as basic video game application design. This project-based course will utilize Central Bucks Technology Standards, which builds upon the K-8 technology toolkit.

Information, assignments, due dates, etc. will be managed through Canvas.

Have Microsoft Office 365 Questions? Visit the link below to find 365 tutorials and help!