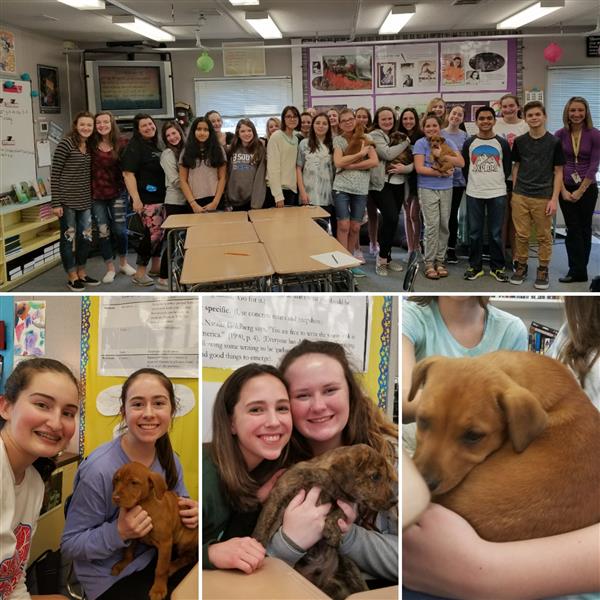 Students for Pets, founded in 2016 by president Tommy Balkir, is a service organization dedicated to raising awareness and funds for all animals, but particularly for shelter animals. Working with the school and community, we strive to improve the world for our four-legged friends.

To get in contact with the organization, please email Mrs. Frederick, Teacher Advisor, at cfrederick@cbsd.org.

To donate supplies or monetary donations to be given to local shelters or to fund our next project, please drop off gifts to Unami's main office.