Welcome to 9th Grade's 3-D Design page!

Please below find course information.

More detailed information can be found digitally on students' 3D Design Canvas course.

---

Distance Learning:

Details on Distance Learning assignments can be found on the class

Canvas page. Students should view and submit their work through that site. Detailed videos, images, digital handouts, and other resources can be found there. Please contact Mrs. Thompson if you have any questions (athompson@cbsd.org).

Daily Expectations for Students

· Attend our classroom check-in by accessing Canvas during your scheduled class time

· Check Canvas for our daily/weekly assignments.

· Complete and submit assignments by the due dates listed with each assignment.

· Abide by CB Online Meeting Guidelines, found here.

For more details watch your 7A class video.

Office Hours

I will be available to parents and students each day between 9am and 11:30am. You can reach me by emailing athompson@cbsd.org

Classroom Tools

Our classroom will be using Canvas as the primary mode of assigning and collecting work.

Resources

Your class' video has more details, so be sure to watch that if you haven't already:

---

Course Description:

This course is open to students in 9th grade, who have an interest in learning a variety of three-dimensional building techniques. This course introduces students to three-dimensional art through the integration of concepts and skills associated with sculpture, crafts, and industrial design. Students will be exposed to a wide range of concepts, media, and techniques, as well as art history and current trends in three-dimensional design. Students will create a variety of projects using materials such as metal, clay, wax, and wood. Through individual attention, small-group instruction, lecture, and demonstration, students will develop creative ideas and refine artistic skills. Individual and group critiques will provide students with a means to develop aesthetic standards and a more critical approach to art.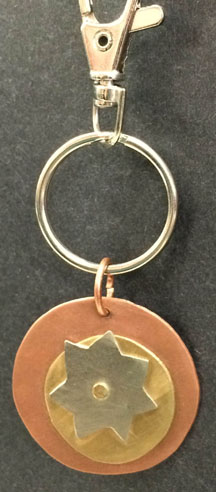 9th Grade 3-D Design – Tentative Calendar

February:

Week 1

Intro

Week 2

Creature Creations/ Character Design

Week 3

Creature Creations/Character Design

Week 4

Creature Creations/Character Design

March:

Week 1

Creature Creations /Character Design

Week 2

Creature Creations /Character Design

Week 3

DISTANCE LEARNING

1. Distance Learning Intro

2. 3D Questions

3. Art Supply Inventory

Week 4

DISTANCE LEARNING

1. My Character's Home

2. I Spy...Discussion Board

April:

Week 1

DISTANCE LEARNING

1. Character Towels

Week 2

DISTANCE LEARNING

1. Phase 2 Intro

2. Goldsworthy Intro

Week 3

B WEEK; Class does not meet

Week 4

DISTANCE LEARNING

1. Goldsworthy Critique

2. Goldsworthy Intro

May:

Week 1

DISTANCE LEARNING

1. TBD

Week 2

B WEEK; Class does not meet

Week 3

DISTANCE LEARNING

1. TBD

Week 4

B WEEK; Class does not meet

June:

Week 1

DISTANCE LEARNING

1. TBD

Week 2

Studio Clean-out

Week 3

End of Course

Email Mrs. Thompson: