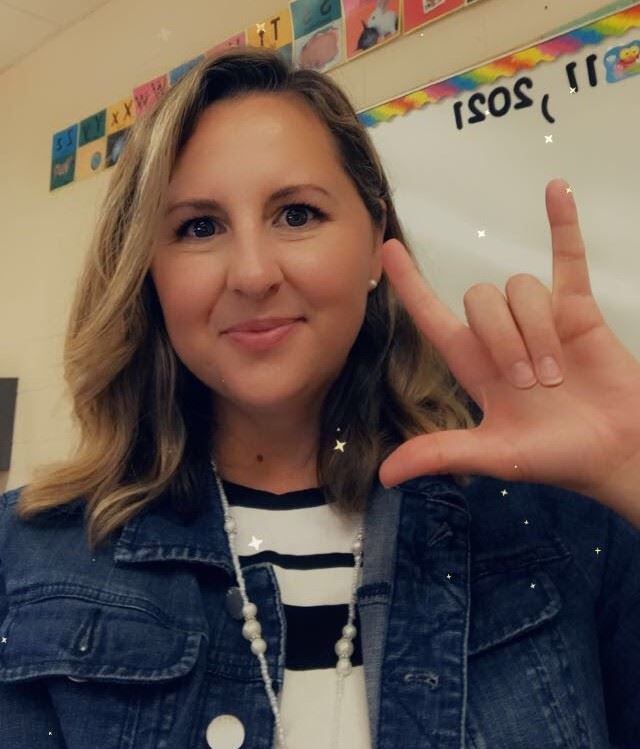 Phone:
Email:
Degrees and Certifications:
Mrs.

Jillian Maiese

Hello there!

Thank you for taking interest in learning about me, your new teacher! The picture of the young girl is actually ME when I was in first grade! I loved first grade as a student, and I love first grade as a teacher!

I feel both proud and privileged to serve as an educator at Titus Elementary. My journey at Titus began as a student teacher where I enjoyed teaching both 3rd and 6th grade students. Following my student teaching assignment, I was invited to remain at Titus as a third-grade teacher. I loved spending 10 of my teaching years as a third grade teacher and I also love igniting a love of learning with our younger students at Titus. First grade is a magical year of learning, friendships, and fun. Titus is my second home and teaching is my passion. It is a joy working alongside students, their families, and our amazing staff each and every day.

I graduated from Bloomsburg University with a degree in Elementary Education and minor in Deaf Education. I love infusing sign language into our daily routines and lessons. I continued my passion for learning and earned my Masters degree in Curriculum, Instruction, and Assessment from Temple University. I enjoy learning as much as I enjoy teaching, and I am always looking to develop as a professional.

I live in Lansdale with my husband, Mike and our five-year-old son, Jasper. We also have a barking cat named Roxy. Mr. Maiese is patiently waiting to get a "big" dog.

In my spare time, I enjoy being outside! I love hiking, biking, kayaking, swimming, exploring new places, reading, writing, traveling, spreading random acts of kindness, and spending time with my amazing family and friends. I guess you could say I have a lot of interests and hobbies, which makes it easy for me to connect with my students!

Other Fun Facts About Mrs. Maiese

Nicknames growing up: Jilly, Jillybean, Queenie, Petunia, Jrock

Favorite Foods: Nav Ratan Korma (Indian), Huevos Rancheros (Mexican)

Favorite dessert: Coffee ice cream

Farthest place traveled: China

Coolest trampoline trick: Knee flip

Highest hike: Angels Landing Zion National Park

Neatest Flash Mob Participated in: Mickey Mouse Master Moves Mickey Flash Mob in NYC - YouTube (I'm there, but impossible to find)

Favorite sport to play: lacrosse and basketball

Favorite sport to watch: football

Excited about...FIRST GRADE WITH YOU!