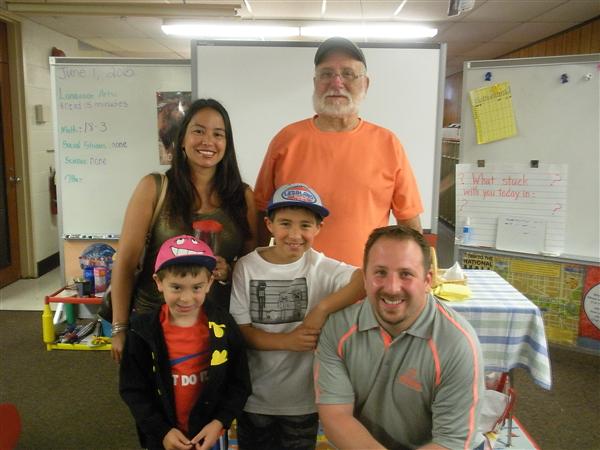 Phone:
Email:
Degrees and Certifications:
Mrs.

Kramer

Hello and welcome back to 2017-2018 school year!!!! I hope you all had a relaxing, fun-filled summer. My summer was fantastic!!! I taught at ESY at CB South for the second year in a row. I worked with some really cool kids and great teachers. I can't wait to do it again next summer. I also got to go on vacation with my family. We went to Puerto Vallarta, Mexico. It was amazing! We got to swim with dolphins, kiss a sea lion, eat lots of tacos and spend a lot of time on the beach. Also, my sister came to PA from Florida to spend time with the family. I was very excited to see my niece who is now 7 months old. Her name is Penelope and she is adorable! We facetime with each other almost every night.

For those of you who don't know me, here are some facts about your teacher. I graduated from West Chester University. This will be my 15th year working in Central Bucks. I started out at Tamanend for half a year as an EA in a learning support class and then I was hired as the Regional Learning Support teacher at Lenape. I would not want to work in any other school or any other class! Our classroom is an amazing place where lots of fun and learning occurs. Lenape is very special school that I know you will all love to be a part of.

I live in Bucks County with my husband and two boys, Jacob and Braydon. Jacob is 11 and going into 6th grade and Braydon is 8 and going into 3rd grade. Both of my boys are soccer players and models. You might see them in an ad or on TV. Braydon also enjoys dancing. They are both very excited to start another school year! My family and I are animal lovers! We rescued three dogs that are our fur babies. Their names are Lenny (English Bulldog), Riley (American Bulldog), and Sadie (French Mastiff). It's always very busy here at the Kramer household.

Supplies you will need in order to be successful this year at Lenape are:

- a three ring binder 2" rings

- a pencil case that fits in your binder

- seven double pocket folders that fit in your binder OR 5 dividers

- a locke (if you are not using the one on the locker currently)

- a set of headphones or earbuds you can keep in your desk

I am very excited to start the school year! It's going to be a great year!

I look forward to meeting all of my new students and reuniting with my 8th and 9th graders. I cannot wait to hear about your summers!