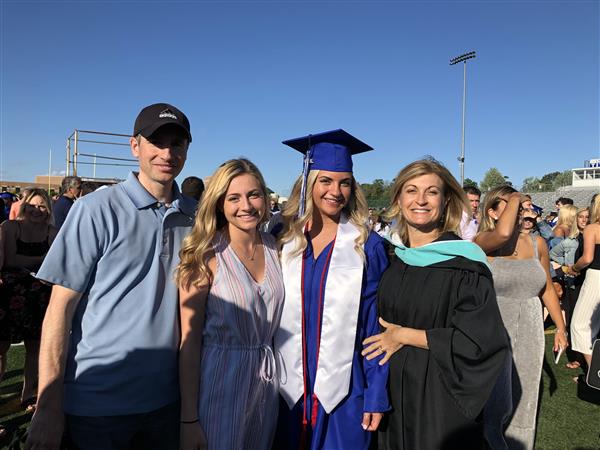 Phone:
Email:
Degrees and Certifications:
Mrs.

Rosztoczy

Professional Life

I grew up in Warrington, Pennsylvania and attended Central Bucks Schools (Titus, Tamanend, and C.B.West). I loved school so much that I knew early on I wanted to be a teacher. My father built a huge chalkboard in my basement so I could "play school" with my imaginary students. I played for hours and hours- never tiring of it. As a result, I earned a Bachelor's Degree in Elementary Education/Special Education from Bloomsburg University and a Master's Degree in Language Arts/Reading Specialist Certification from Arcadia University. I began my teaching career in Central Bucks in 1992. Over the years, I have taught Kindergarten, 2nd grade, 3rd grade, 5th grade and worked in two different schools. I absolutely love my job because it allows me to make a difference everyday. Teaching enables me to be active, creative, imaginative, and to have fun while working.

Personal Life

My family lives in Warrington and my girls have also attended Central Bucks Schools (Jamison, Tamanend, and CB South). I feel fortunate that my children received the same educational opportunities as I did. My oldest daughter, Audrey, is a nurse in pediatric oncology at C.H.O.P. My youngest daughter, Lauren, is studying to be a speech pathologist at Penn State University. As a family, we love to travel to new places, enjoy the outdoors, and experience new things. Some of the coolest things we have done together is paragliding, class 5 river rafting, helicopter touring, and scaling waterfalls. I was fearful of all these things at first, but I was able to do them with the support of my family. This reminds me of school... sometimes we don't believe we can do things but with the support and encouragement of our class team we find we can!