Registration for Grades 1 through 12 for the

2016-2017

school year begins Monday March 14, 2016.



---
SCHEDULING AN APPOINTMENT

All registrations are by appointment only
The preferred method is to schedule your appointment on-line, click HERE .
Or call for an appointment at 267-893-2111 (Please leave a message. Your call will be returned within 1 to 2 business days.)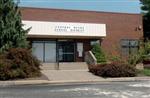 All registrations are conducted at the Educational Services Center
located at
16 Welden Drive
.
REGISTRATION INFORMATION:
Required Documents
:The following 5 items are required by law for admission to Central Bucks School District. Acceptable documentation for each item is listed below.
Proof of Child's age​

Birth Certificate
Baptismal Certificate
Valid Passport


Immunizations

Immunization Record


Proof of Residency

Property Deed or Current Rental Lease

Plus two of the following:
Current Utility Bill
Current Credit Card Bill
Current Bank Statement
Current Mortgage Statement
Current Vehicle Registration
Welfare Card
Health Insurance Card
Property Tax Bill

(Note: All documentation must be current and in the name of parent/guardian registering the child)


Parent Registration Statement and Education Records Request
(Provided at time of registration)


Home Language Survey
(Included on registration form)
To expedite the registration process please bring the following previous school information: name, address and phone number, to your appointment.

In addition, the parent/guardian registering the child(ren) will be asked to provide picture identification.
Please complete the Registration Form and the Health History Form, and ensure that you have all REQUIRED documentation prior to your scheduled appointment. Additional forms that cannot be provided online will be made available at the time of registration.